Tiny Room for Elephants takes over Cherry Street Pier this month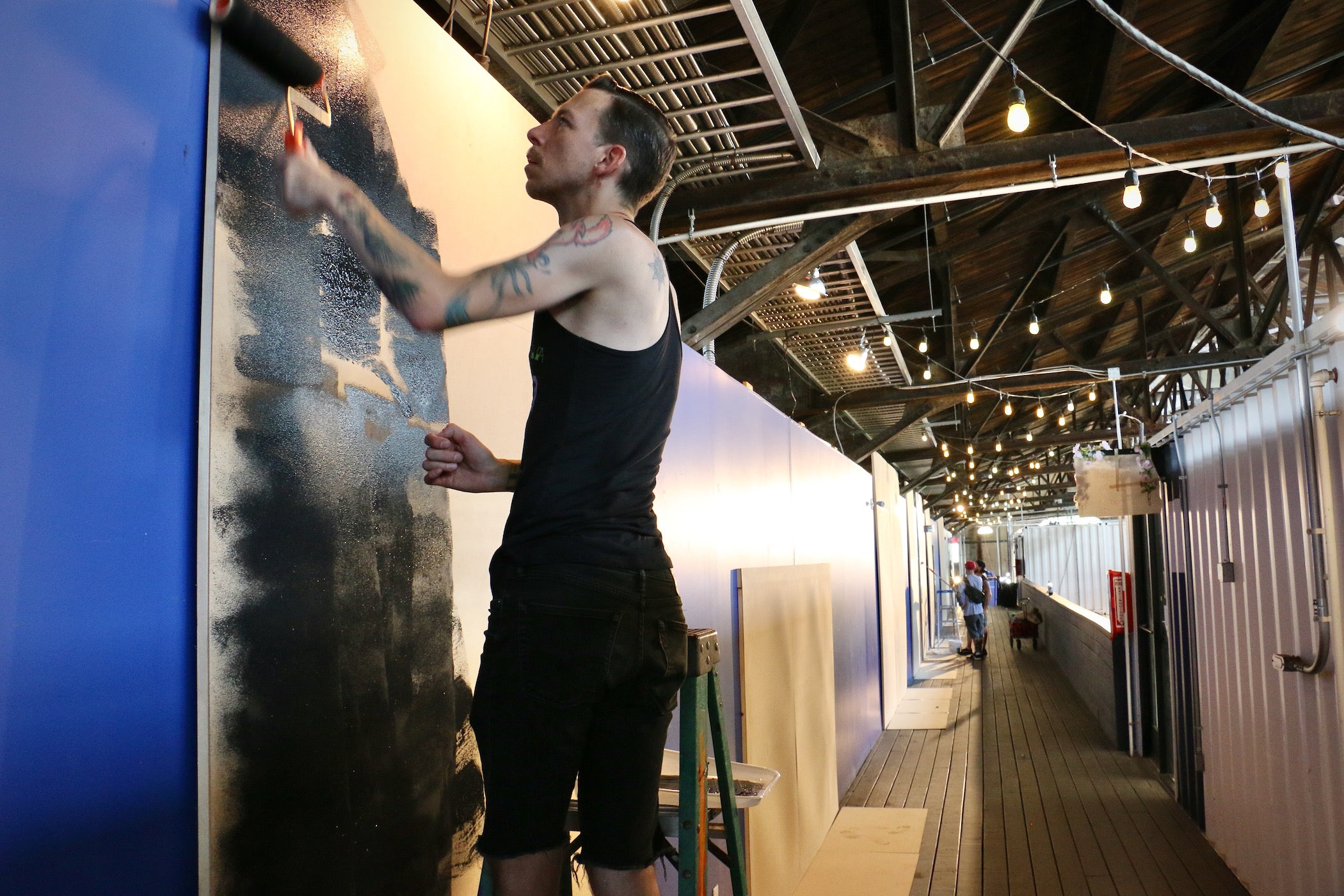 Having been in the art scene for many years, Ward and Horne learned that Philadelphia's art community can be insular. They use Tiny Room to shake things up.
"What we've found, and what a lot of our artists would tell you, is that the art scene here is very cliquey," Horney said. "We are proud to break up these artistic cliques."
It's not just artists who fall into cliques. Arts presenters feel it too.
"A lot of the art scene here is supported by big institutions. We're two scrappy people who just come here to do something great, to have a platform for creatives. And people are, like, who are you all? Where are you guys from? »
The festival at Cherry Street Pier is the main public event for Tiny Room for Elephants, which operates behind the scenes all year round, playing the role of matchmaker between creatives and companies or brands that need artists for projects. .
"Through our festival, we're able to vet all the artists and know who's the best at what, so we can showcase them to brands and organizations," Horne said.
"It's a byproduct of it," Ward added. "It started, really, as a way to document culture."
For Chappell, the festival is a break from the art business, and a bit of creative freedom.
"As a muralist, you want to care about your audience. When it comes to the business aspect, you have to follow those parameters of what people want," he said. "But this is my first chance to do a mural like I would in my studio."
Chappell has participated in Tiny Room in the past, but always as a spectator. It's his first time as an artist.
So what can people expect?
"Don't put any expectations on it because you're going to be seduced," he said. "It's not, like, 'Oh, I'm walking through a museum.' It's like, 'I'm walking through the creative process of so many different artists. I've never been a part of anything like this. There's nothing like it happening in the city. They've did something awesome creating this.
Tiny Room for Elephants will run through July 24 at Cherry Street Pier, 121 North Columbus Boulevard.