Stories of a World Gone Mad: If it was duct tape it would have been different | Rogersville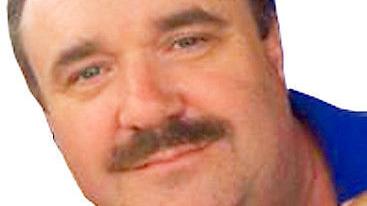 I just saw the craziest thing.
I'm out of town. And at a few properties in my house, two men and a woman had been working in a house for about an hour. I haven't actively looked at them, but when I look up every now and then it's hard not to notice the activity.
They took various items out of the house and loaded them into a utility trailer. It is probably 6 feet long with a few boards for the sideboards.
There was nothing remarkable about it until a few minutes ago when they tried to hook the trailer to their truck.
It wouldn't do. I couldn't say for sure, but it felt like the hitch was stuck halfway on the ball.
They bounced up and down on the tongue of the trailer but were unlucky.
They have tried and tried. Then they took a break. Then they tried again. The one in the red shirt searched half a pack of cigarettes, presumably trying to figure out how they were going to tie him up.
And although I couldn't hear what they were saying, I could tell when the one in the blue shirt was struck by a brilliant idea.
You're going to think I'm making this up, but I'm not.
The one in the blue shirt took out a roll of electrical tape and began to wrap it around the ball and coupler.
Yes, the coupler. This is what this thing that attaches to the ball is called. I looked for it.
And no, it wasn't even duct tape. It was electrical tape.
At this point, I'm in full-blown Gladys Kravitz mode, giving Abner, uh, I mean Kim, a play-by-play.
Once the trailer was taped to the truck, they went back inside. I lost interest, so I went back to my business.
Then, after about 30 minutes, I heard a crash in that direction.
There, the three were standing, staring at the tongue that stood in the air higher than any of their heads.
The thing probably weighed 400 or 500 pounds, I guess.
The three of them, however, managed to tip the fully loaded trailer onto the hitch. And again, they started bouncing off it trying to tie it up.
I'm leaving out a lot of parts where they repositioned the truck or waved the trailer around trying to get it to where it needed to be.
But anyway, having no luck and realizing the electrical tape wouldn't cut him, the one in the blue shirt came out of the house with a cord, or maybe it was wire. It could have been thread. I would not know how to say it.
He wrapped it around the platform several times. Then the three of them stood there and watched him for a few minutes.
After judging it was a start, they got into the truck.
They cautiously retreated onto the road. There was a lot of cracking noises coming from it.
They disappeared in the distance.
Two men, a woman, a truck, a trailer full of garbage and wool.
Necessity is really the mother of invention.
Barry Currin is Founder and Chairman of White Oak Advertising and Public Relations, based in Cleveland, Tenn. Email him at [email protected]