Rowlands in Ukraine: Hickory Flat missionaries mourn the war in Ukraine and raise money for refugees | News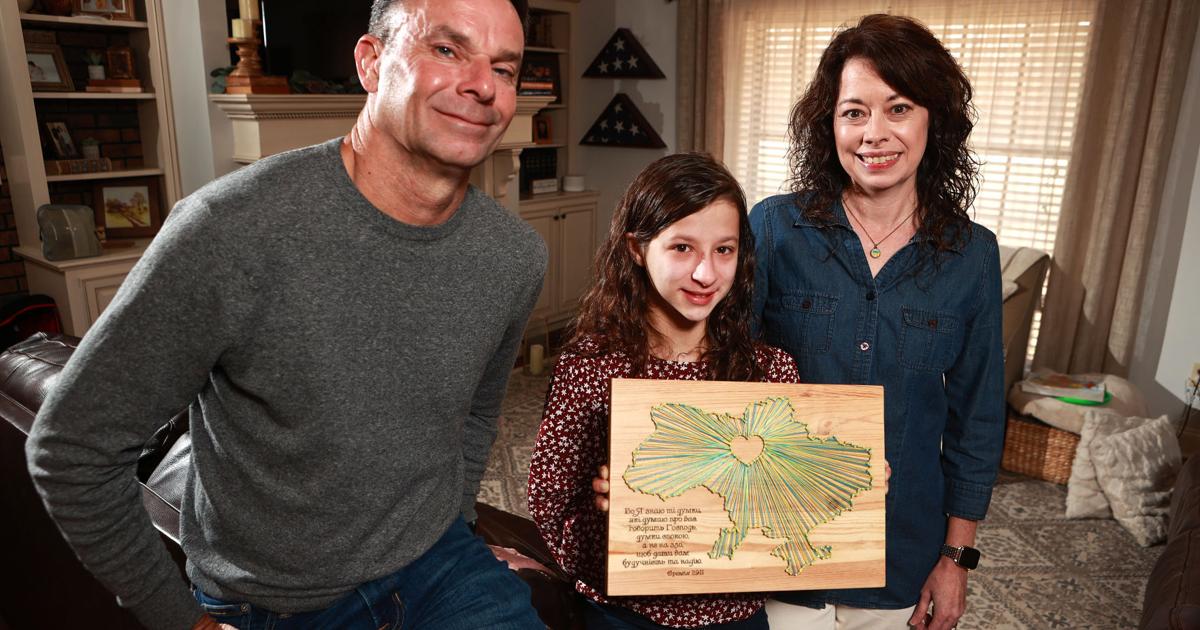 HICKORY DISH • Ukrainian memorabilia adorns the walls and surfaces of the Rowland family's Hickory Flat home.
A Ukrainian flag, a decorative ceramic house, a nesting doll and dozens of other keepsakes recall the family's many visits to the country over the past 16 years. What they thought would be a once-in-a-lifetime summer mission trip led them to spend the next 13 summers in Ukraine.
Robby Rowland, 52, and his wife, Felesha, 49, first traveled to Ukraine together in 2006 to spend the summer doing missionary work and quickly fell in love with the country and its people. They even adopted a girl from Ukraine.
Now separated from their second home by Russia's continued invasion of Ukraine, the Rowlands have shifted their charitable efforts to helping the people they love however they can 6,000 miles away.
The Rowlands in Ukraine
After Robby Rowland accompanied a group of Christian missionaries from Prentiss County on short-term Ukrainian mission trips to the cities of Odessa in 2003 and Mykolaiv in 2004, leaders of the Springdale Baptist Church, where Rowland then served as a youth pastor, worked out a plan for the family to work in Ukraine for the entire summer.
During the early years of their missionary work, the Rowlands helped various small churches in Poltava, Ukraine. They visited orphanages and children's hospitals. They also hosted Bible schools, day camps, sports camps and an English club in the community.
Robby Rowland, who is now an associate pastor at Pine Grove Baptist Church in Hickory Flat, and Felesha Rowland, director of the My Choices pregnancy clinic in Ripley, now call Ukraine their second home.
Their daughters, Tuesdae and Page, spent many summers there. And in 2017, the Rowlands adopted a daughter, Dasha, from an orphanage in Ukraine.
The family met Dasha in 2012, when she was 5, and although the family never talked about adoption, Robby Rowland said it was meant to be.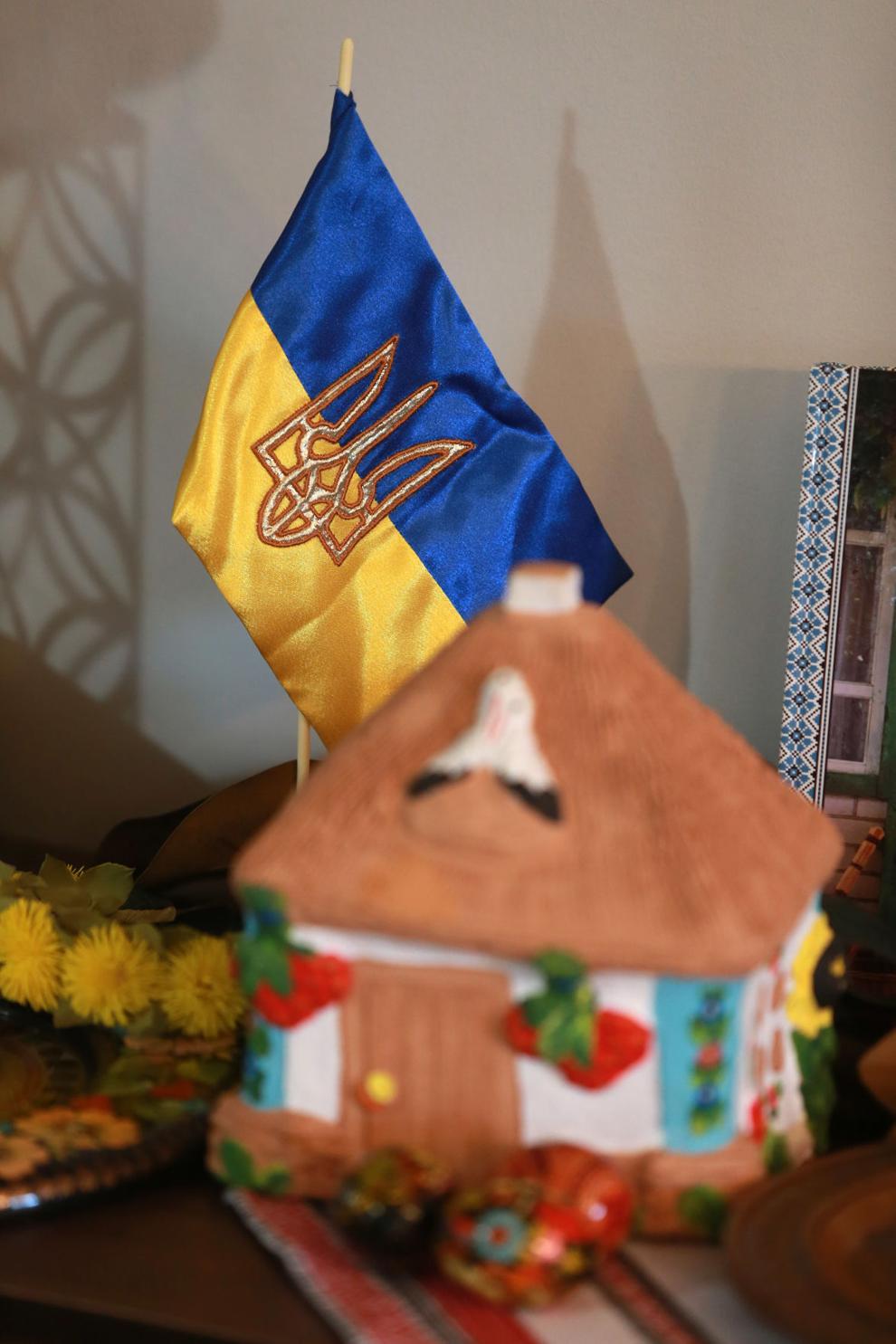 "The Lord has just put Dasha in our hearts and in our lives," said Robby Rowland, the same way they felt called to serve in Ukraine years earlier.
In early 2017, after several years of disruption and red tape, Dasha's case was finally about to be placed in the international adoption pool.
They left Mississippi on January 12, 2017, and were standing in the doorway when the State Department for Adoption opened at 9 a.m. in Kyiv the day Dasha became eligible for international adoption. It took a few more months to finalize everything, but the family returned home at the end of April with a new daughter.
Now 14, Dasha is homeschooled and enjoys painting, roller-skating, fishing, playing basketball, running and biking with her parents on the Tanglefoot Trail.
"She's a Mississippi girl now," Felesha Rowland said of Dasha. "You can't even tell she has an accent anymore."
Southern hospitality meets Eastern hospitality
Robby Rowland said he couldn't explain what brought the family back to Ukraine summer after summer.
"We just feel like that's where we were called," Rowland said. "We really felt a deep longing or calling to be there. Through various circumstances, the Lord orchestrated it."
It's easy to feel at home here. Ukrainians are very hospitable, Rowland said, not at all unlike Mississippians.
"I love them," said Robby Rowland. "I would like to be sitting there right now. Even with the war going on, I would like to be there."
Although people are less likely to greet each other on the street or in grocery stores, once you've made a friend in Ukraine there's a deep connection, the couple said.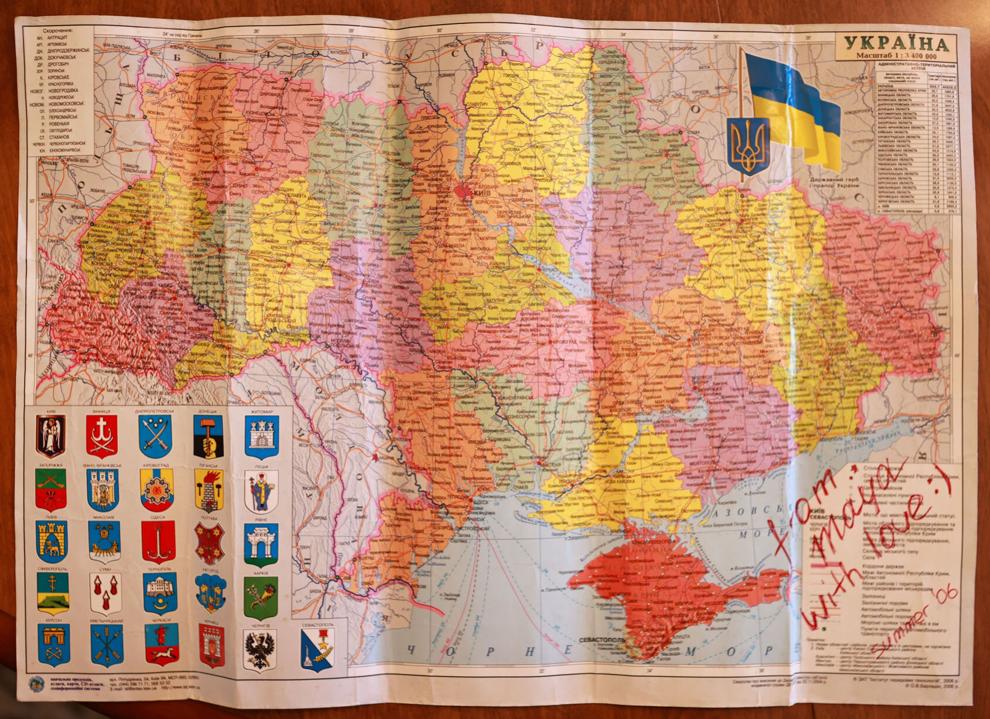 "If you go to someone's house, you're going to have tea and cookies or chocolates," Felesha Rowland said.
"You're going to be there for a few hours," Robby Rowland joked. "You can't get away with it. It's like going to your grandma's house."
Communication from a war-torn second home
The last time the Rowlands visited Ukraine was in 2019. A trip was planned for 2020 – they had even bought plane tickets – but it was canceled at the start of the COVID-19 pandemic.
The virus also prevented their return in 2021, but the Rowlands had hoped to return this year.
The Russian invasion of Ukraine late last month dashed those hopes.
Most of the family's summer mission trips have been spent in Poltava, a town about two hours from Kharkiv, Ukraine's second-largest city.
But in 2019, the Rowlands spent the summer working in Kyiv, Ukraine's capital.
The city was heavily shelled during the attempted opening of the Russian invasion on February 24. The neighborhoods where they once walked have been attacked, and the subway they used five or six times a day now serves as a bomb shelter for citizens desperate to escape Russia. bombing raid.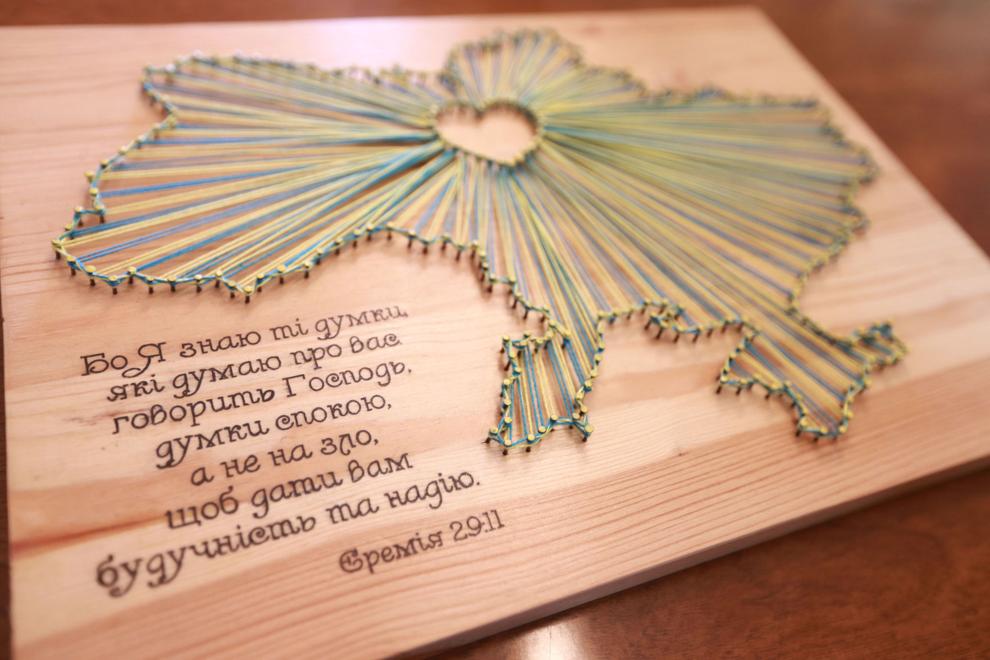 "Some of our neighborhoods, the subway that we used to ride five or six times a day," Robby Rowland said. "Now people live there. It's just amazing."
At this point, the Rowlands do not know when they will return to Ukraine, but they have remained in constant contact with friends there despite an eight-hour time difference.
Robby Rowland said he hasn't slept a full night since the war began – a combination of worrying about his friends, checking the latest updates on the war and communicating with those who contact him at any hour of the day.
"A lot of these people that we met this first year through all these connections, we're still talking on social media," Felesha Rowland said. "A lot of them are messaging, wanting advice."
Fundraising for refugee families
In the weeks since the start of the Russian invasion, the Rowlands have come into contact with hundreds of Ukrainians they know, some of whom have remained in the country. Others are among more than 2 million Ukrainians who have fled to neighboring European countries.
Many had to leave at a moment's notice, taking only the bare necessities – clothes, important documents, money, perhaps a few precious photos. And the Rowlands have heard of families whose husbands have taken their wives and children to the border and said goodbye, unable to evacuate due to the ban on men aged 18 to 60 leaving the country.
Eager to help, the Rowlands turned to their American friends for help. For years, the Rowlands have hosted a private Facebook group called "Rowlands in Ukraine" to share updates on their travels and missionary work in the country. Recently it has been used to request prayers for friends in Ukraine.
The Rowlands and Pine Grove Baptist Church began raising funds to send directly to refugee families they knew personally over the many years they worked in Ukraine.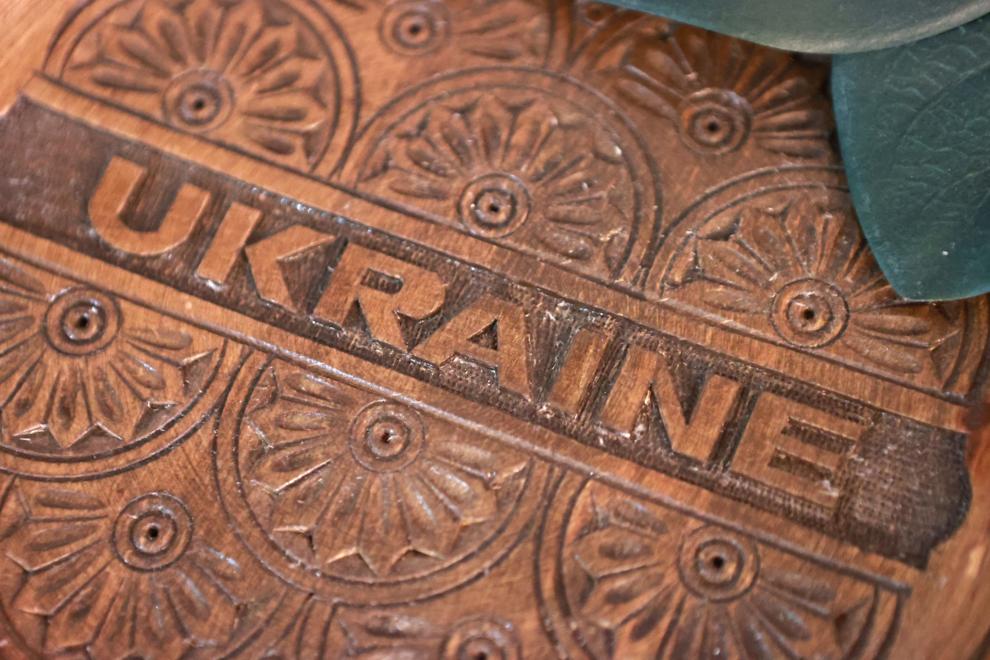 They can still send money to many parts of Ukraine, but funds will also be sent to women and their children who have been forced to flee the country, leaving their husbands at home to defend the country.
The couple strongly encourages people to donate to reputable Christian organizations like Samaritan's Purse and SEND International, but wanted to create a way to provide direct financial assistance to families.
Along with money, Robby Rowland asks for prayers for families and churches that have been separated and displaced.
Rowland said he was praying for a ceasefire and that he could return to Ukraine soon. But even if that doesn't happen, he hopes to travel to Poland or western Ukraine to help with refugee relief at some point.
"Right now it's like a full-fledged faucet," he said. "Hopefully at some point it will come to a trickle, where you can come in and install stuff."