Review: "The Claim" Captures Hurricane of Immigration Bureaucracy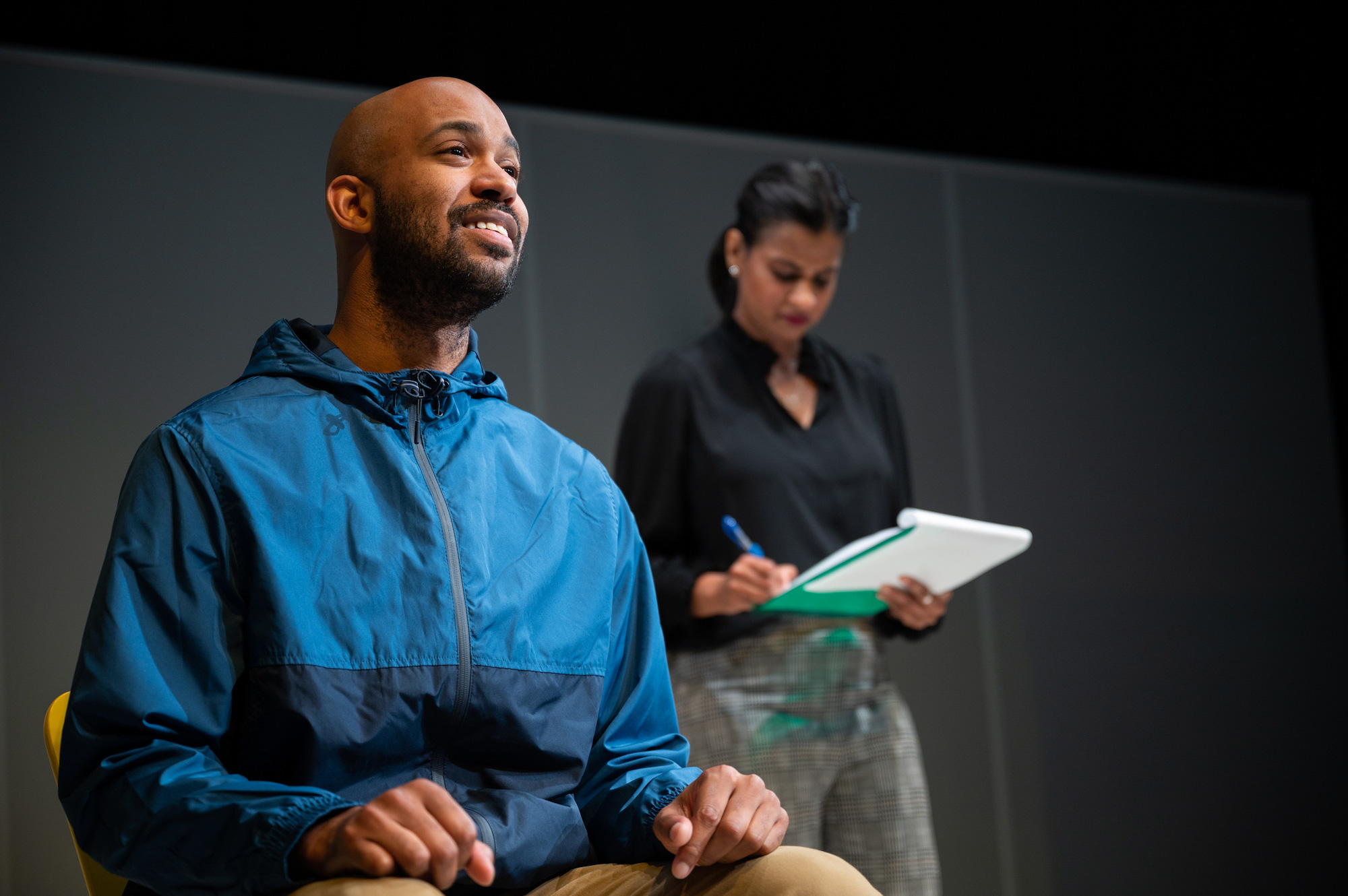 It was an interesting experience coming back to Shotgun Players' Ashby Stage after almost 20 months. A chalked message saying "may your
Oddly enough, the air conditioning would be cut off during the show making the theater a little stuffy. It was the kind of thing about focus, which is important when you watch a piece that delivers dialogue at the speed of torrential raindrops.
Perhaps this disorientation was intentional, in order to bring us back to the confusion of Requirement's Serge (our main character played by Kenny Scott)? He comes from an unnamed country and seeks refuge in England because his homeland is too dangerous. He spends most of his time conversing with an Englishman simply known as "A" (Soren Santos), who speaks Serge's language, but whose neurotic "britishness" makes no sense to the applicant. 'asylum. At least A gets along better with him than "B" (Radhika Rao), A's partner who hates being called that and who is so in keeping with the rules that she practically embodies the bureaucracy.
And these are our players: an immigrant whose demands are very simple, and the two pencils who hold his fate in their hands. Even the simplest request – a cup of water, say – is a chore for these three, despite the presence of a water cooler. We remember the quote from American screenwriter James Schamus about working on the Mandarin script for Crouching Tiger Hidden Dragon: "Switching from English to Mandarin and back to English is like crossing five oceans… by sail.
Here, all the dialogues are in English, but the language barrier is no less present. Just like that of Mia Chung You for me for you and Qui Nguyen Vietnam, language comprehension is represented by inflection and interpretation. For example, when Serge talks to A, the former uses (what seems to us) a normal American accent, but when he talks to B, his foreign accent is more pronounced. Each character's frustration only increases as they try to speak as plainly as they can, only to realize that the message still hasn't reached the other person.
And this is not only proper language, it is also Serge's attempts to understand British customs and B trying to communicate the exact "relationship" she has with A.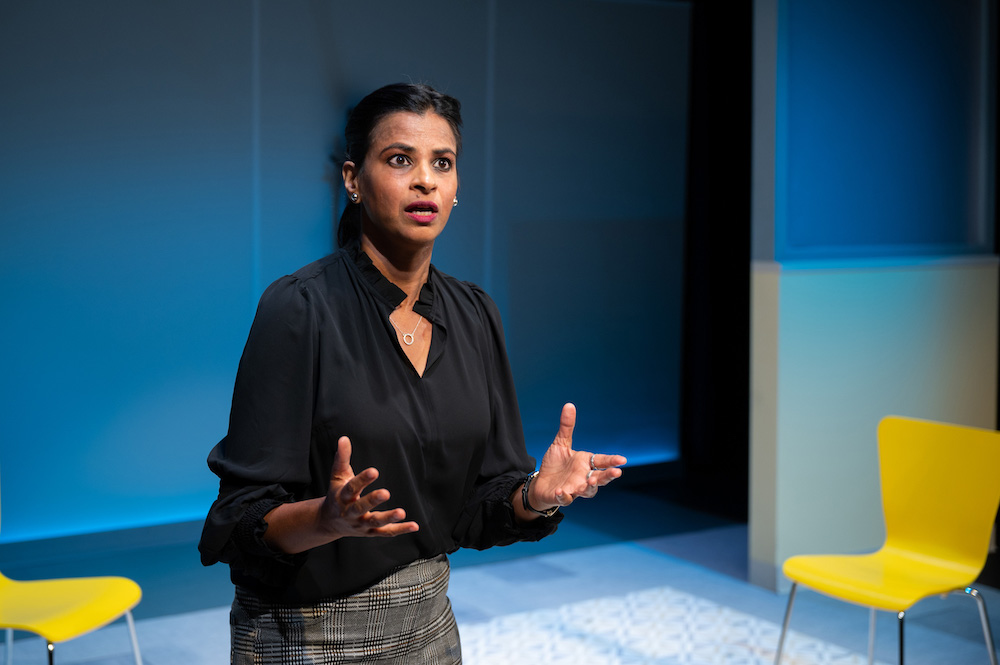 It's all a lot to take in, even for such a brief piece. As I said, the stuffy atmosphere in the theater made it difficult at times to maintain concentration during the incessant and fast-paced dialogue. Requirement was an audience favorite when he performed at Edinburgh Fringe in 2019. With such a grim and comedic take on the broken refugee system, it's easy to see why (it would be interesting to see him side by side with Joe Robertson and Joe Murphy's The jungle). But it feels unwieldy at times, like director Rebecca Novick is holding an industrial grade fire hose that no one knows how to put out.
The best compliment I can give Novick and his talented cast and crew is that when the end comes, audiences have no trouble sympathizing with the reprieve from the hurricane of activity of the previous 80 minutes. Requirement is an intriguing reflection on refugee status and a nice showcase for Shotgun's return before their season begins early next year. It's certainly a well-done play, but it can leave you more exhausted than you want or expected.
REQUIREMENT runs through November 7 at Shotgun Players' Ashby Stage, Berkeley. More info here.