Mayoral candidates: Maguire — Simplifying Ottawa's bureaucracy, curbing excessive environmental plan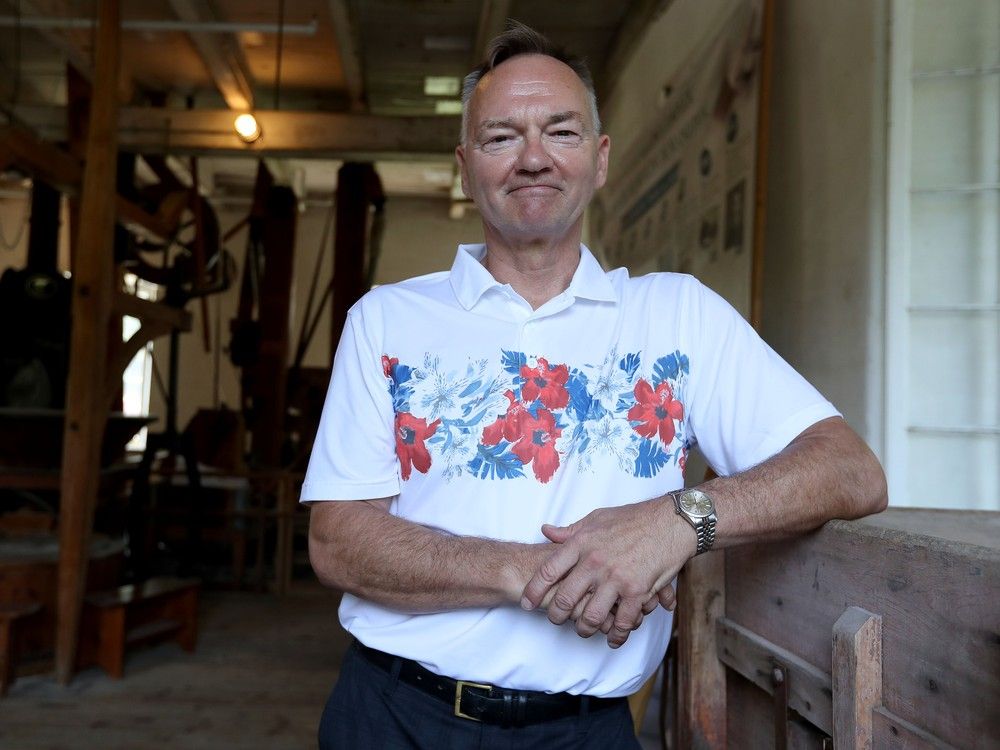 I see Ottawa through a practical lens that recognizes our financial limitations while prioritizing making Ottawa a livable city.
Content of the article
The Citizen invited the mayoral candidates of the October 24 municipal election to share their thoughts:
Content of the article
I am Mike Maguire, candidate to be the next mayor of Ottawa. This is my third time running for mayor: I was the second in 2014, and my reasons for running again haven't changed. Ottawa residents are frustrated with an unfocused mayor and council who are obsessed with solving global issues while ignoring the core functions of municipal governance: housing, transit, public safety and managing the city in a financially responsible.
Content of the article
What makes this election different is that the stakes are so high with a lack of available and affordable housing, a struggling multi-billion dollar transit project, and growing public safety and homelessness issues. There is also the matter of Ottawa council passing a $57 billion environmental plan that will bankrupt the city without delivering any measurable benefit.
Content of the article
Here's what I'm proposing: Simplify the red tape that makes building new housing so expensive and time-consuming in Ottawa, while introducing an entry-level home option, Tiny Homes, as an option for the many residents who don't have cannot afford to enter the housing market. These Tiny Homes would sell for around $400,000 and, with a reasonable down payment, would have a monthly mortgage about the same as the rent for a two-bedroom apartment in Ottawa.
Reinstate OC Transpo routes where there is ridership demand to both stabilize transit in Ottawa and increase transit reliability and confidence. Also, using existing railroad tracks and rights-of-way, introduce a commuter rail system between Kanata and Orleans. This would take some of the pressure off the SLR while providing a convenient and inexpensive East-West link for thousands of commuters.
Content of the article
Addressing homelessness with a greater focus on front line mental health services, strict enforcement against drug dealers and housing allowance for qualified people so that housing assistance follows the individual instead than being tied to a specific apartment. This will give individuals some leeway to choose where they want to live while allowing the city greater flexibility and speed to get help where it's needed most.
As for the city council's intention to spend $57 billion on environmental projects, it needs to be reconsidered. The plan calls for more than 700 industrial wind turbines in rural Ottawa, which would negatively impact nearly 100,000 rural Ottawa residents, drive up electricity prices and affect the stability of our grid electric. The only reasonable solution to our electricity needs is to partner with the province and encourage clean, safe, affordable and stable nuclear power while avoiding the trendy, wasteful and dubious industrial wind and solar on the environmental plan.
Content of the article
I see the mayor's job as, first, articulating a vision for the city that council and the residents of Ottawa can understand and support. I see Ottawa through a practical lens that recognizes our financial limitations while prioritizing making Ottawa a livable city. My commitment to you is to be that kind of mayor and I ask for your support.
Visit me at www.mikeforottawa.ca
This article is available for free – outside of our paywall – because we believe it is a matter of crucial public interest. If you would like to support us as we continue to provide journalism that matters to all Ottawans, please sign up: https://ottawacitizen.com/subscribe/
Would you like to serve more than two terms as mayor? McKenney says no, Sutcliffe says 'very unlikely', while Chiarelli goes 'one step at a time'

More Ottawa women are running for municipal elections. Here's why this race will be transformative