Federal Grant Will Advance North Santa Barbara County Broadband Plan | Local News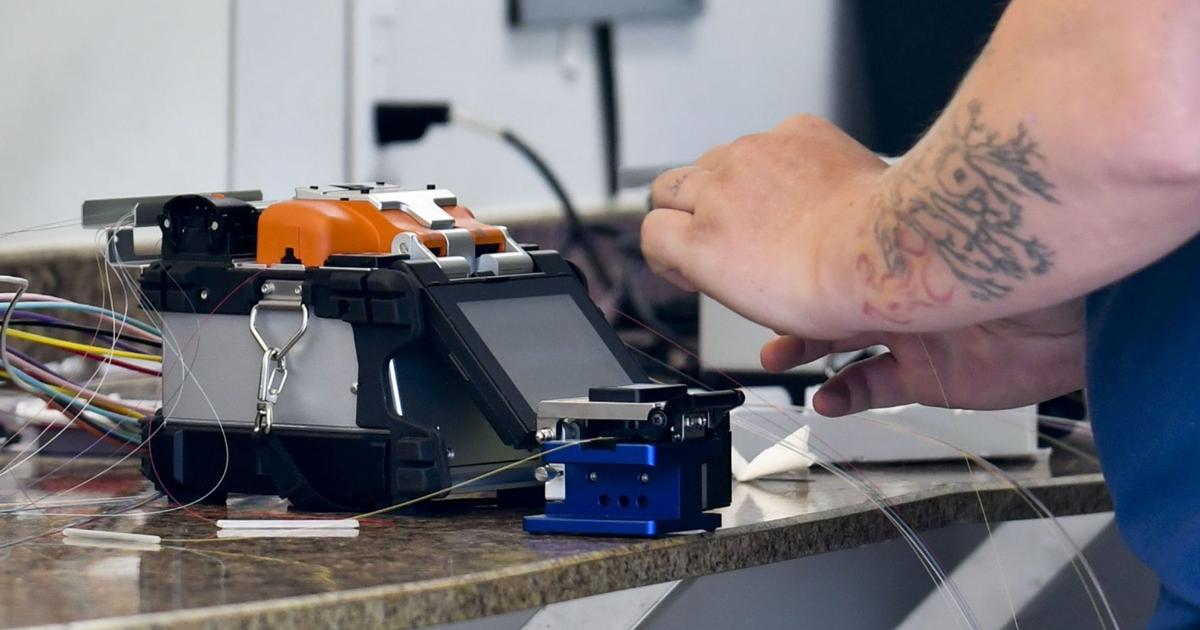 An effort to connect northern Santa Barbara County communities to affordable fiber-optic broadband service has taken another step forward with the award of a $444,787 federal grant to produce a strategy and a business plan.
The Economic Development Administration grant was jointly requested by the Chumash Indian Band of Santa Ynez and the Economic Alliance Foundation, an EconAlliance spokeswoman said.
The majority of the grant will be used to hire a telecommunications consultant to identify and evaluate two viable routes for a fiber optic ring that will meet the need for what is known as the "middle mile" of broadband service. band to five North County towns and several unincorporated communities. .
In the telecommunications industry, the "middle mile" is the physical fiber optic infrastructure that connects the network center of an Internet service provider to a local hub, from which the "last mile" connections are established with customers.
It consists of high-capacity fiber optic lines that carry large amounts of high-speed data over long distances, enabling high-speed service to individuals and businesses.
The assessment work will include a market analysis and a business plan analyzing road construction, operations and governance options that will result in recommendations for the fiber ring.
Grant-funded work is expected to begin later this summer, according to the Economic Development Administration's start-up schedule.
The effort builds on work previously done by Chumash to develop a plan to bring broadband service to the Chumash Reservation in Santa Ynez.
"The Chumash really provided the model for the rest of us to follow," said Broadband Task Force Coordinator Bill Simmons. "From developing an initial strategy to applying for a technical assistance grant from the state, followed by this application for design and engineering funding, they were a pioneer of what is happening now. In the region."
The Santa Ynez Chumash and EconAlliance, both part of the Pacific Coast Tri-County Broadband Consortium for several years, have helped launch study and analysis efforts in North County with forums d information, the Chumash Broadband Strategic Plan and the development of the North County Fiber Ring concept.
"Partnering with EconAlliance on this project and receiving this federal grant brings us closer to improving internet access in northern Santa Barbara County," said Kenneth Kahn, Tribal Chairman of the Santa Ynez Band. .
The Chumash and EconAlliance are also part of the Santa Barbara County Broadband Strategy Project Team, which is working with the Association of Santa Barbara County Governments and REACH as well as the Pacific Coast Broadband Consortium to integrate the county-wide broadband planning and development.
"This is great news for efforts to increase access to affordable high-performance Internet access in areas where it matters most," said Marjie Kirn, executive director of SBCAG. "Funding like this strengthens the partnerships we have in place to make our communities better and lives better.
"We commend the Santa Ynez Band of Chumash Indians and EconAlliance for looking beyond what's to come for our area," Kirn said. "Together, we remain committed to completing the countywide broadband vision by this fall."
Joe Halsell, former chairman and board member of EconAlliance, was an early supporter of the organization's broadband efforts.
Halsell said EconAlliance identified broadband as essential for economic development in 2013, and he credited Chris Chirgwin, chairman of the organization's broadband advisory group, with developing the fiber ring concept. of North County.