-County Board of Directors Promotes Two Co-CEOs | Company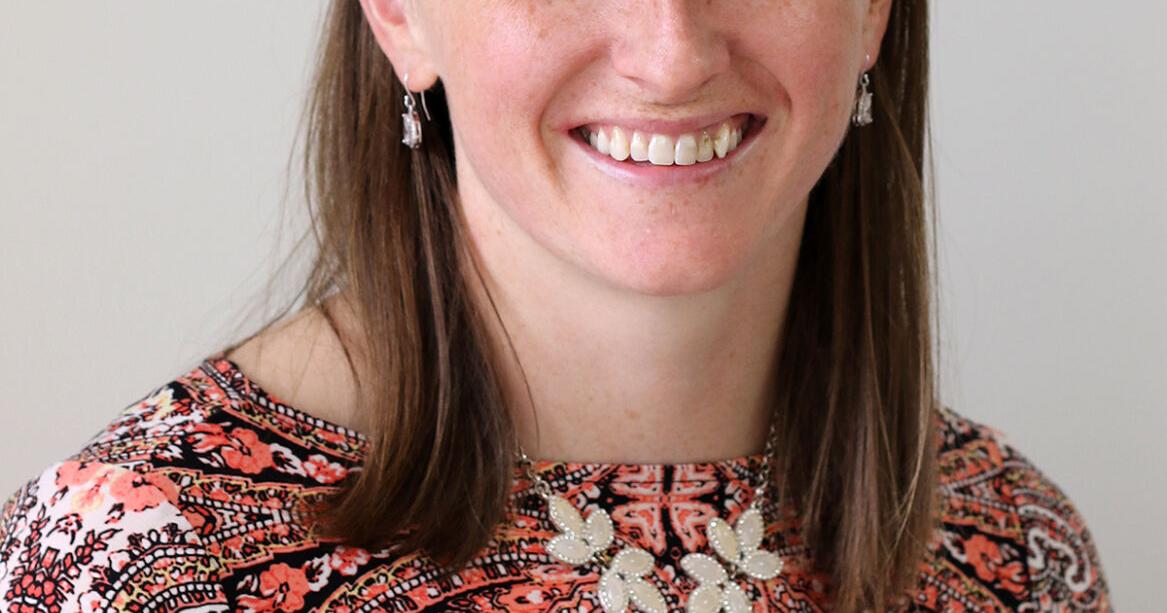 The Tri-County Rural Electric Cooperative board has promoted two employees to the vacant position of general manager of the cooperative.
Rachel Hauser and Aaron Young have been named co-CEOs of the cooperative at the monthly board meeting on May 24.
"The Tri-County Board wanted to chart a course with strong leadership that will guide the co-op for many years to come," Gerald said. A. "Arnie" Kriner, president of the Tri-county Board of Directors.
"Both Rachel and Aaron have been very involved in the business operations of the cooperative and in the growth of the fiber broadband project Tri-Co Connections. They have both proven themselves as individuals capable of taking the co-op to the next level of success.
"Plus, Rachel and Aaron have great working chemistry," Kriner continued. "We are confident that they will be an effective leadership team for the co-op and will continue to move Tri-County forward in its mission to provide safe, reliable electricity and make broadband service available to members throughout. of our service territory.
Hauser has been employed by Tri-County since November 2017when she was hired as an executive assistant/project specialist. She was promoted to Director of Regulatory Affairs and Economic Development in January 2020. In this role, she was instrumental in guiding the co-op's efforts to secure financing for its broadband business.
Prior to joining the co-op team, Hauser, a Certified Economic Developer, served as the Economic Development Program Manager for the Northern Towanda Regional Planning and Development Commission.
"I am honored to have the opportunity to continue working with the Tri County Board and employees to continue our long history of serving our members well by providing reliable, affordable power and meeting member needs. "Hauser said. "Our members are our top priority and I am confident that we will continue to meet their needs in the future."
A Bradford County native, Hauser graduated from Troy High School and earned a bachelor's degree in political science from Cedarville University in Cedarville, Ohio. She and her husband, Scott, reside in Towanda with their two children, aged 3 and 8 months.
Aaron Young most recently served as Chief Operating Officer for Tri-Co Connections, Tri-County's high-speed Internet subsidiary. He was tasked with leading and overseeing the broadband project, which connected its first customer in April 2020 and now provides broadband internet service tomore than 2,500 homes and businesses in Potter and Tioga counties. Young was originally hired as the fiber company's chief technology officer in April 2019.
Prior to joining Tri-Co Connections, he worked for Empire Access/North Penn Telephone Co. for nearly 15 years and served as Director of IP Networks and Information Technology Engineering.
A Tioga County native, Young graduated from Mansfield High School and earned a bachelor's degree in computer science from Mansfield University. He and his wife, Annette, reside in Mansfield with their three children, aged 10, 8 and 4.
"I am touched and honored by the appointment of our Board of Directors and the confidence in me," said Young.
"I am thrilled to continue working with our amazing staff and implementing our Board's vision and commitment to serving our members. and meet their evolving needs in the future."
Tri-Co connectionsa subsidiary of Tri-County REC, is building a high-speed fiber-to-the-home Internet system in the Electric Cooperative's 5,000 square mile service territory in north central Pennsylvania.
Tri-County Rural Electric Cooperativewhose registered office is in Mansfield, provides electrical service to about 17,000 consumer members in Potter, Tioga, Bradford, Lycoming, Clinton, McKean and Cameron counties.