Candidates vie for public commissioner seats | News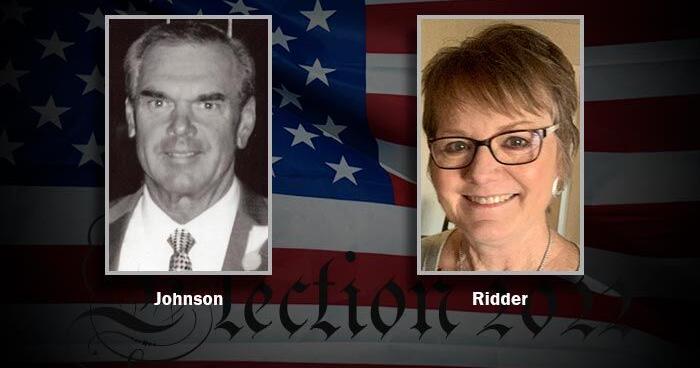 Five Republicans are campaigning for public commissioner seats in Nebraska.
Two people lead the Public Commissioner of District 4, while three people are vying for the seat of Public Commissioner of District 5.
District 4 candidate Eric Kamler said the reason he is running for office is to help improve infrastructure in his community. He is the mayor of Geneva and has worked alongside the city council to "pave more streets than the past 40 years combined". He also helped build a new fire station, create a new housing development and recruit new commercial developments.
However, one of the improvements he is most proud of is the recruitment of Glenwood Telecommunications in Geneva to help connect every home and business to high-speed fiber internet.
"We continue to see the benefits of having quality, reliable internet for homes and businesses," Kamler said. "It's an essential service in the world we now live in for commerce, life and education."
The increase in high-speed internet is one of the reasons he became interested in the work of the Nebraska Public Service Commission (NPSC), Kamler said.
"I want to see our state grow and have the infrastructure in place to recruit people and businesses to move here," Kamler said. "The Public Service Commission has an incredible opportunity to make Nebraska an even better place to live in the years to come with the Broadband Bridge Grant Program newly created by the Legislature last year."
Kamler was even more inspired to run for office after he started watching Civil Service Commission meetings.
He became concerned that his district was not being represented properly after watching the current representative miss several meetings, he said.
"Our current representative has been in this office for 30 years and has missed more meetings in the last eight years than all of the other commissioners combined," Kamler said. "It didn't sit well with me and many district voters I spoke to, and I decided to announce my campaign for the seat in June 2021 to bring our voice back to the table. "
"I don't know what he's basing his information on," Johnson said in response to Kamler's claims.
An email from the NPSC office clarified that records are not kept on absence rates between commissioners.
Johnson, who is seeking his sixth term as District 4 commissioner, said he is also interested in expanding statewide broadband. His other priority is the implementation of a new and improved 911 system.
"I have always worked to provide a rural Nebraska voice to the NPSC," Johnson said.
Johnson said his 30 years of experience as a District 4 public commissioner makes him a qualified candidate.
"My long experience and knowledge of commission issues allows me to be an effective leader on the board," Johnson said.
District 5 candidate Mary Ridder said she was running for re-election because she enjoyed her work on the commission.
"It's very difficult to get it right, and it requires constant monitoring and adjustment to steer industries in the direction of the public good," Ridder said. "I enjoy the research, the analysis, the discussions with fellow commissioners, NPSC staff, members of industry, and the people of Nebraska whose lives are affected by what we do."
Ridder said if re-elected she would continue to "research, listen to all sides, and then come to the table and work hard to find the best outcome for everyone."
"I've seen candidates who promise votes on this or that and personally, as a voter, I don't like that," Ridder said. "I maintain that until the issues are presented to you in a hearing and all the facts are laid before you, you should not be able to say how you will vote in the future.
"Almost never is a black and white problem. The gray is where the right policy is determined. I spend a lot of time working in that gray area to help the commission find the best possible decision."
The other District 5 candidates, Kevin Stocker and Dakota Delka, did not deliver their campaign answers to the Daily News.
Education: Kamler graduated in agricultural economics from the University of Nebraska-Lincoln. After graduating, he returned to his hometown of Geneva.
Background: Kamler is now mayor of Geneva, where he served for four years. Before that, he held other positions. He served four years on the Geneva City Council and one year as President of the Geneva Chamber of Commerce. He also served as chairman of the Fillmore County Republican Party for two years.
In addition to the positions he has held, Kamler has also been involved in several organizations. He serves on the board of directors of the Nebraska Corn Growers Association and the board of directors of the League of Nebraska Municipalities. He is also a member of Ag Builders of Nebraska and the Rotary Club, as well as a life member of the National Rifle Association.
Family: Kamler is also a fifth-generation family farmer who grows seed corn and soybeans with his parents.
Background: Johnson has served as the Fourth District Civil Service Commissioner for 30 years. He also served as a state senator for the 34th District for 10 years. Johnson is a longtime conservative Republican.
Family: Johnson has been married to his wife, Lisa, for 28 years. They have two children together and four grandchildren.
Education: Mary Ridder is a graduate of Schuyler Central High School. She also holds a bachelor's degree from Creighton University.
Background: Ridder is the Civil Service Commissioner for District 5 in Nebraska. She worked for the Nebraska Stock Growers Association (NSGA), where she traveled through the NSGA to meetings and members' homes. She has been involved with several cattle ranching organizations, such as the Sandhills Cattle Association, Nebraska Cattlemen, Nebraska and National Hereford Associations, Nebraska Cattlewomen, and Hereford Women of Nebraska. Ridder was also a board member of the Callaway Community Foundation for several years, as well as the Callaway Chamber. She was also involved in many religious organizations. For more than 24 years, Ridder served as director of religious education for her church. She has also served on the Diocesan Education Council and the Strategic Planning Council.
Ridder has held positions before. She served two terms on the Callaway School Board and served on U.S. Representative Tom Osborne's Agriculture Advisory Committee. She also served on the Custer County Revolving Loan Board. Previously, she was chosen by Governor Mike Johanns to serve on the Nebraska Rural Health Advisory Commission as a non-medical representative.
Family: Ridder grew up on a diverse family farm. Now she owns and operates Ridder Hereford Ranch with her husband.
District 5 candidates Kevin Stocker and Dakota Delka did not deliver their campaign answers to the Daily News.