brightly colored fireplaces, boilers and resin panels complete the London showroom of Holloway li
Holloway li designs showroom and coworking space for coalbrook
designer duo Holloway li unveils a showroom focused on experience and A common workspace in Clercenwell, London, for the coalbrook bathroom brand. Through the carefully crafted palette of colors and materials, the project conjures up images of industrial life: the chimneys that dominated city skylines, the scorching heat of ovens and engine rooms, and crudely chiseled quarries. the designers worked closely with a network of master craftsmen to translate these industrial backdrops, into an effective interior landscape with uniqueness and a surreal aesthetic.
all images courtesy of nicolas worley
a memorable space that engages with the brand's story
meeting coalbrook's design identity, Holloway li (read more here) studied the history of industrial forms and processes, creating a new language to engage with the brand's narrative. the space is designed around a series of industrial 'casts', used to display functional products. the ground floor is designed to resemble a landscape of industrial fireplaces, with ghostly casts of Victorian bathroom wall panels in piercing orange and amber resin.
Meanwhile, the basement takes the form of a dark, watery space with the atmosphere of an underground machine room, occupied by two oversized industrial "boilers" and cast iron wall panels. 'Holloway Li interpreted our brief from a unique perspective, tracing the story of the Coalbrook brand to the industrial heart of Britain. in doing so, they completely redesigned the typology of the showroom, creating a memorable space to discover the history of our brands beyond the possibilities offered by online channels. ' coalbrook actions (find out more here).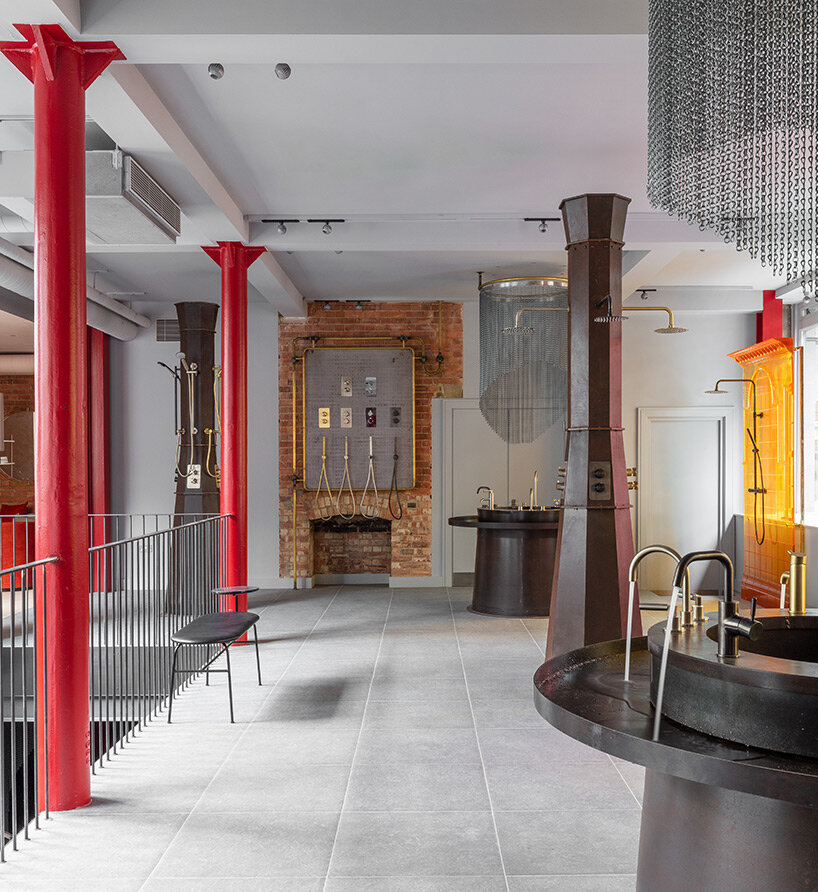 a series of close collaborations
the highly specialized elements of the showroom have come to life through a series of close collaborations between designers and a network of master craftsmen. the london-based designer duo worked with bard & brazier to design displays made from brass tubes, and with bard & blackwood on bespoke joinery. the resin casts are the result of a collaboration with a company that typically makes die-cast interiors for London buses. Holloway li digitally modeled the traditional shape of a Victorian bathroom, which was then cast in amber and red resin. "The traditional form of the cast iron (with a decorative cornice and moldings, molded tiles and a sash window) is subverted by the materiality of the resin, which seems almost liquid. the resin 'dematerializes' the shape of the molding, in points that appear crystalline, ethereal or fluid depending on the viewer's position and the angle of light.' designers share.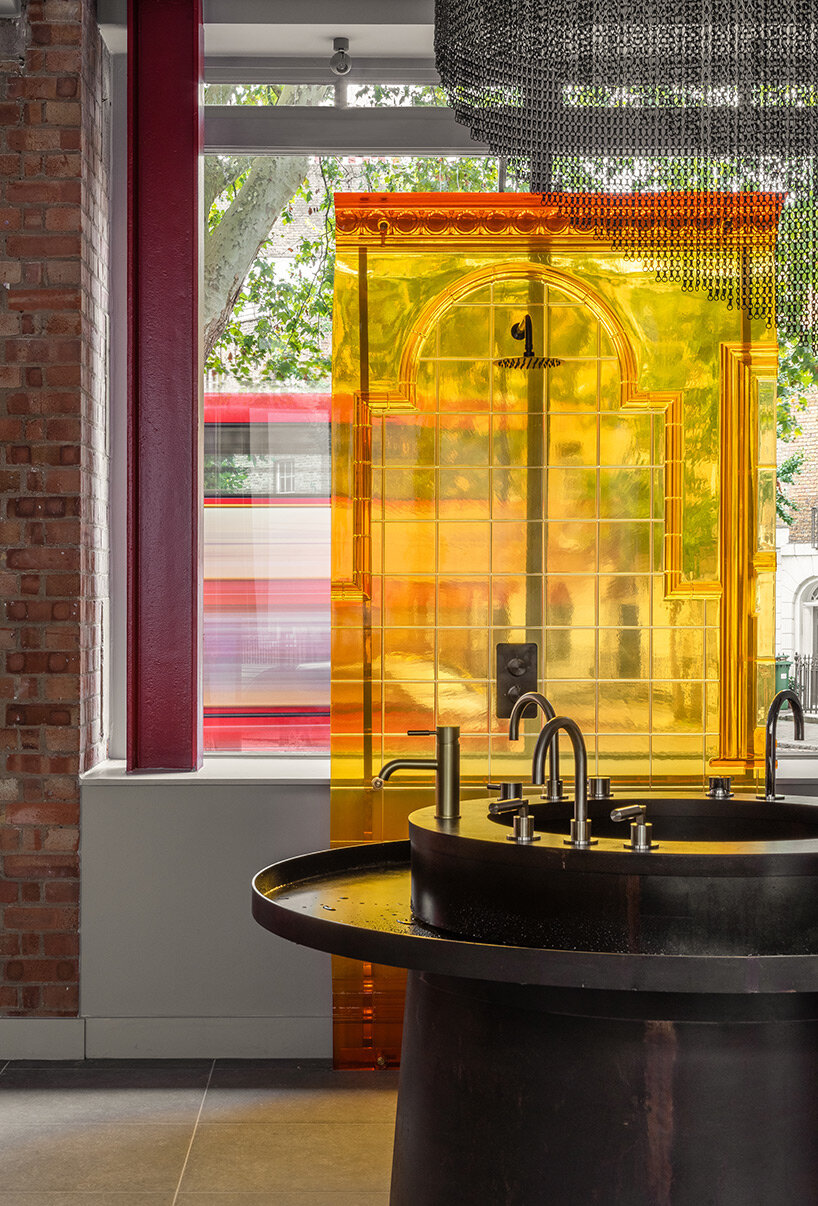 in the basement, a collaboration with a foundry in essex led to a set of cast iron panels that serve as the backdrop for coalbrook shower screens. the 'fireplaces' and 'boilers' in the gallery spaces were fabricated by an emerging metallurgy studio based in south London, following research into traditional connection details and surface finishes. each item has been digitally modeled and separated into a kit of parts that can be laser cut for assembly. a collaboration with a stonemason near stamford gave life to a post-tensioned solid stone staircase with a quarry raw edge. carved off-site from a single block of limestone and then chiseled on-site, the edge profile becomes rougher the closer it gets to the subsoil, as if it were carved into the ground itself. "We have explored forms and atmospheres that have a place in our collective cultural memory, whether as a result of live encounters or through references that we have seen in cinema and on television. these industrial forms are markers of a bygone era, and their power stems from their ability to evoke lost processes. ' hollow li notes.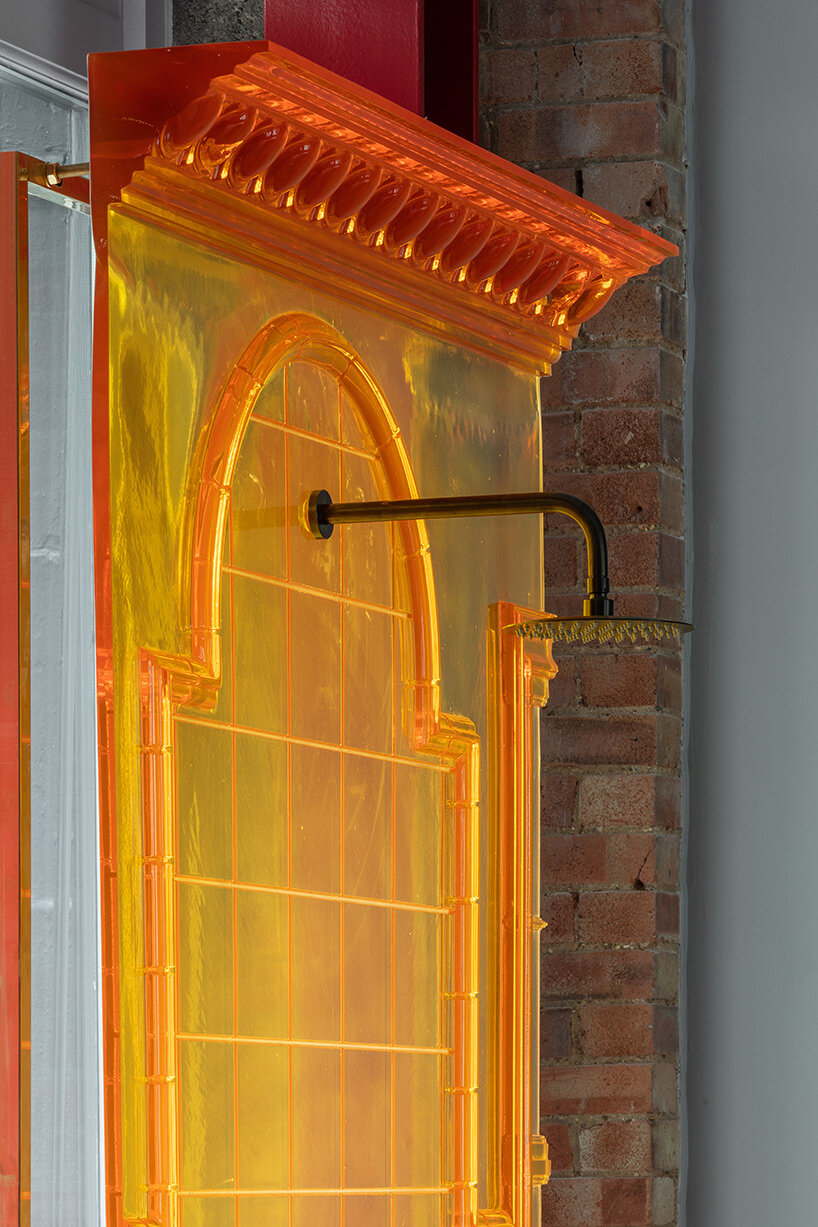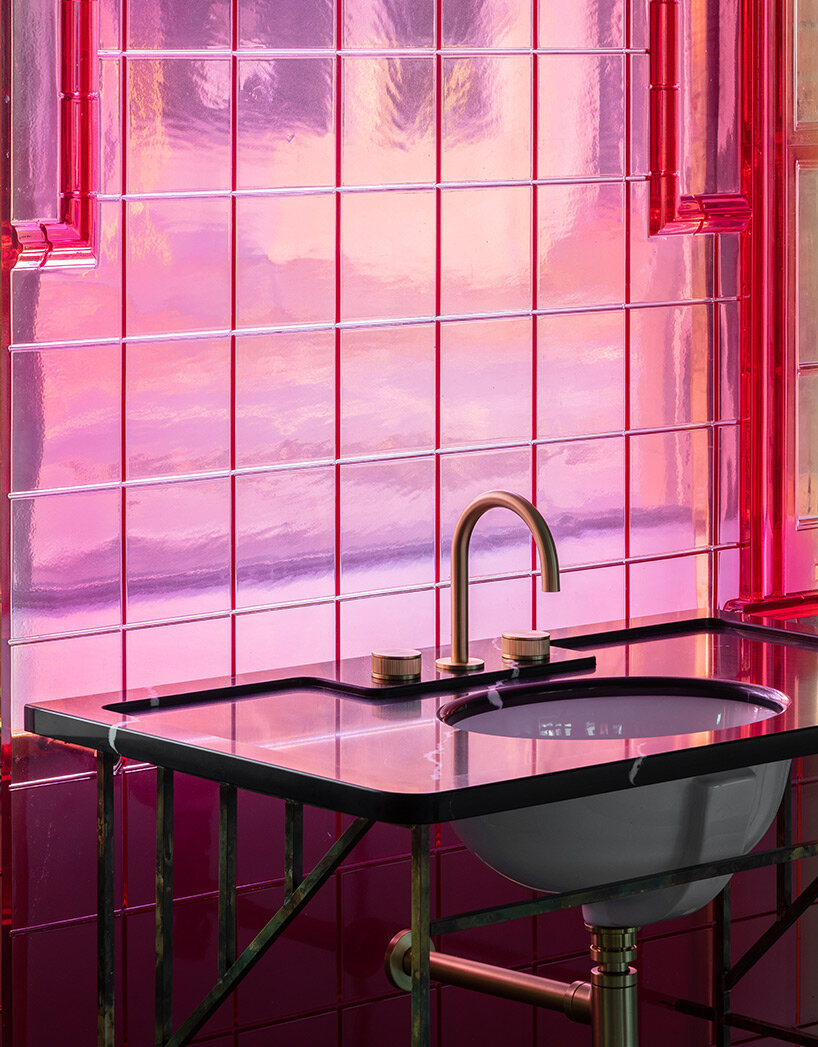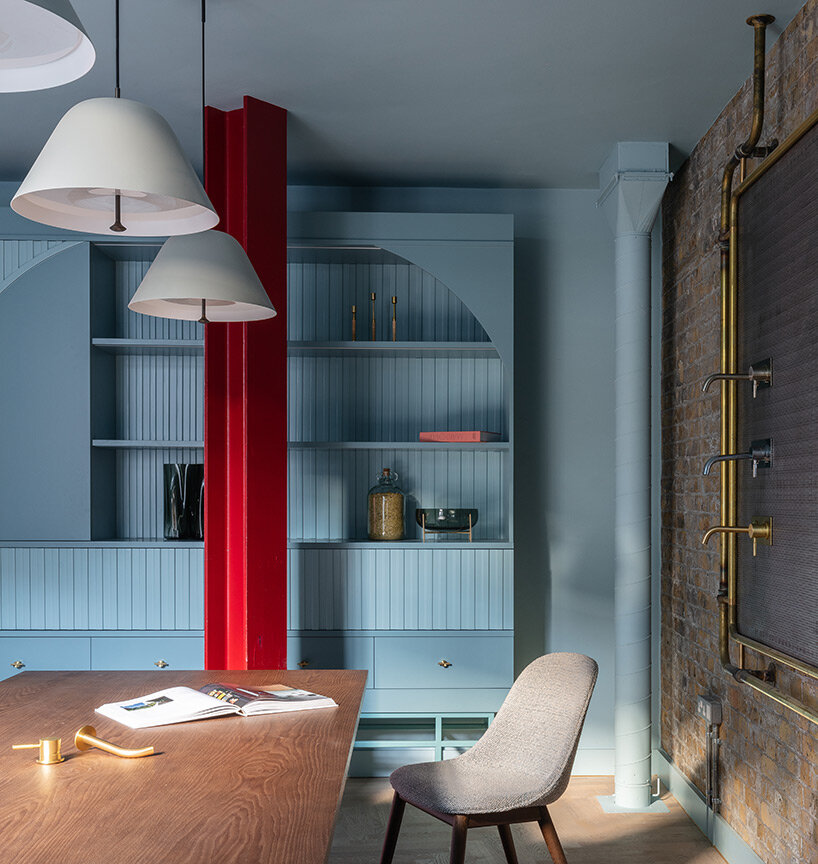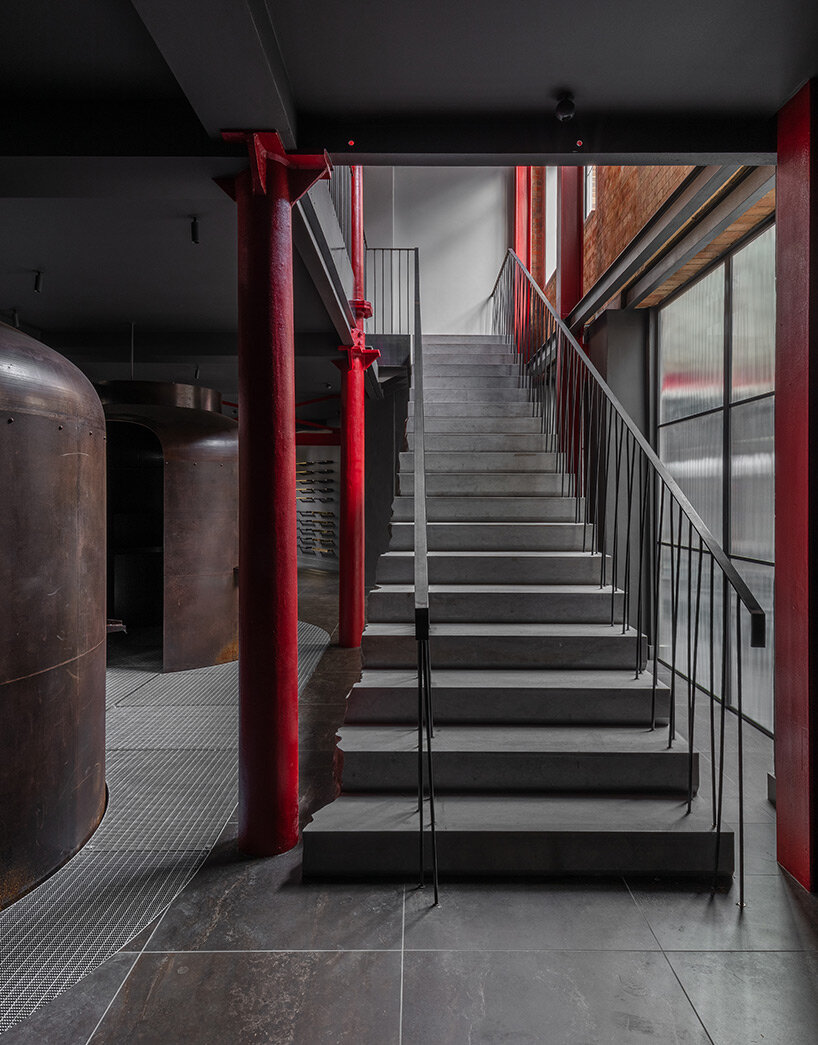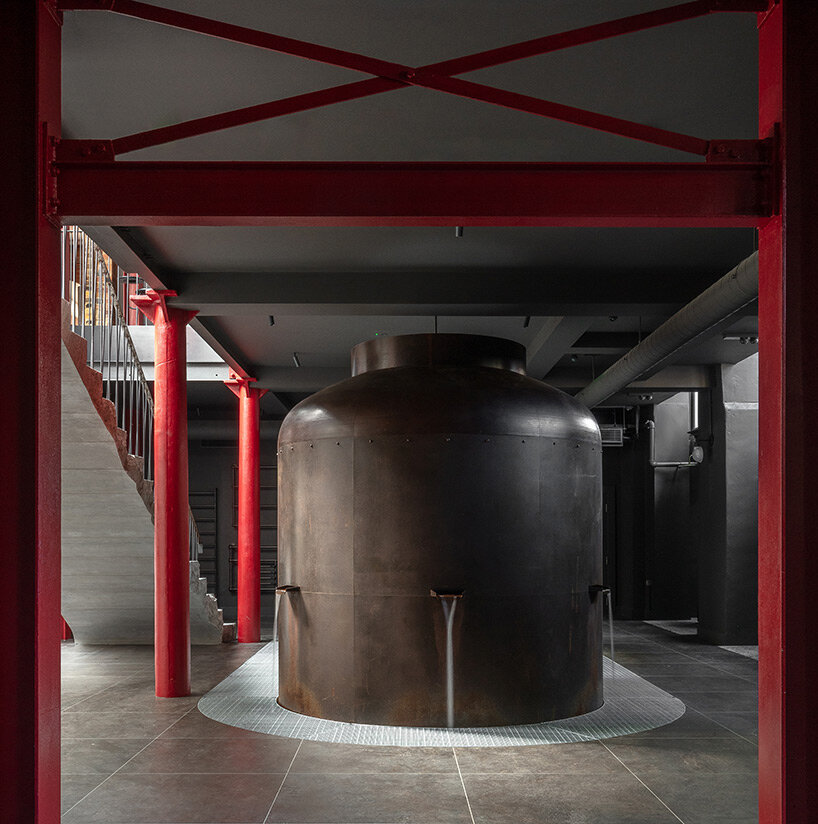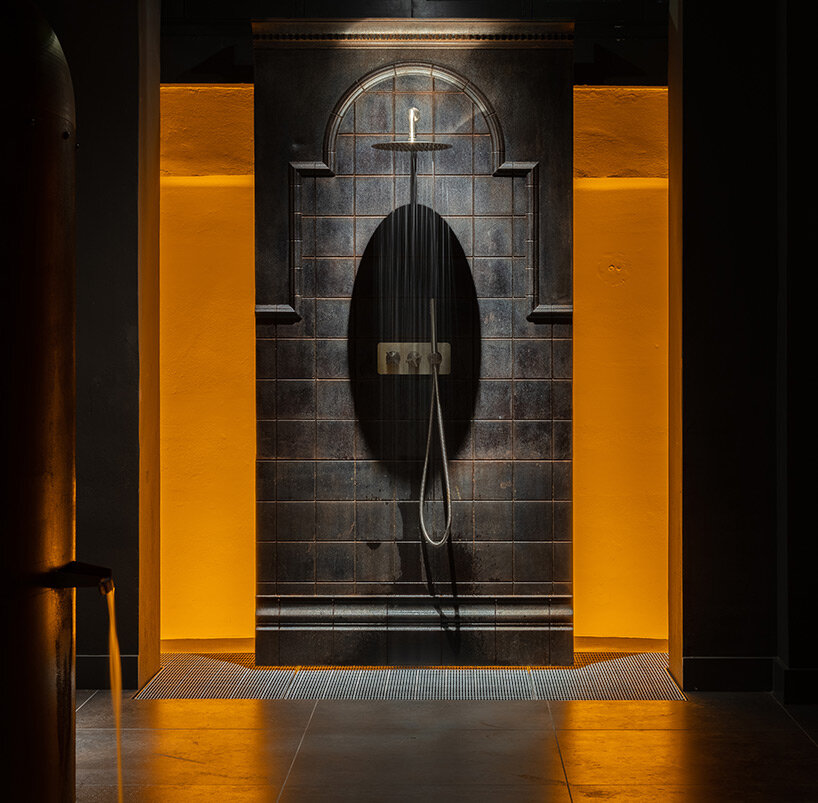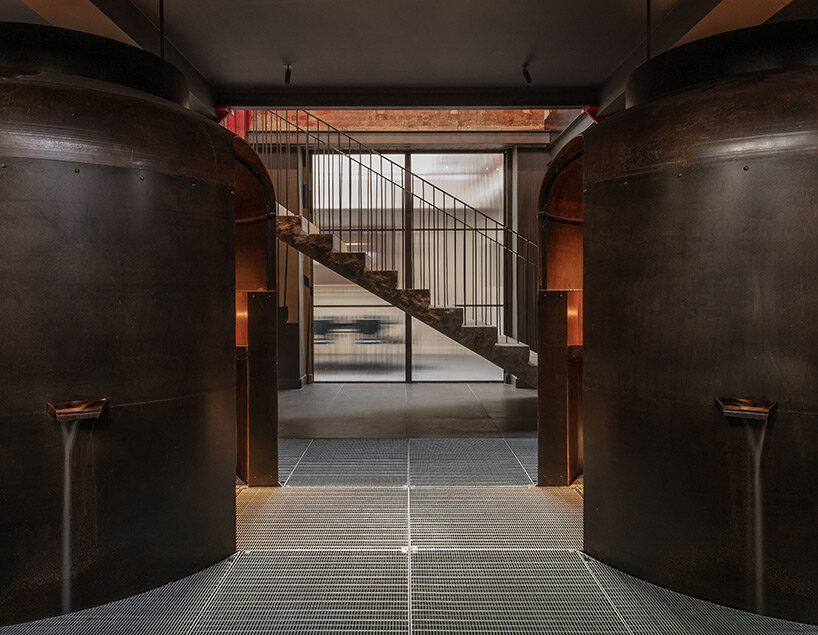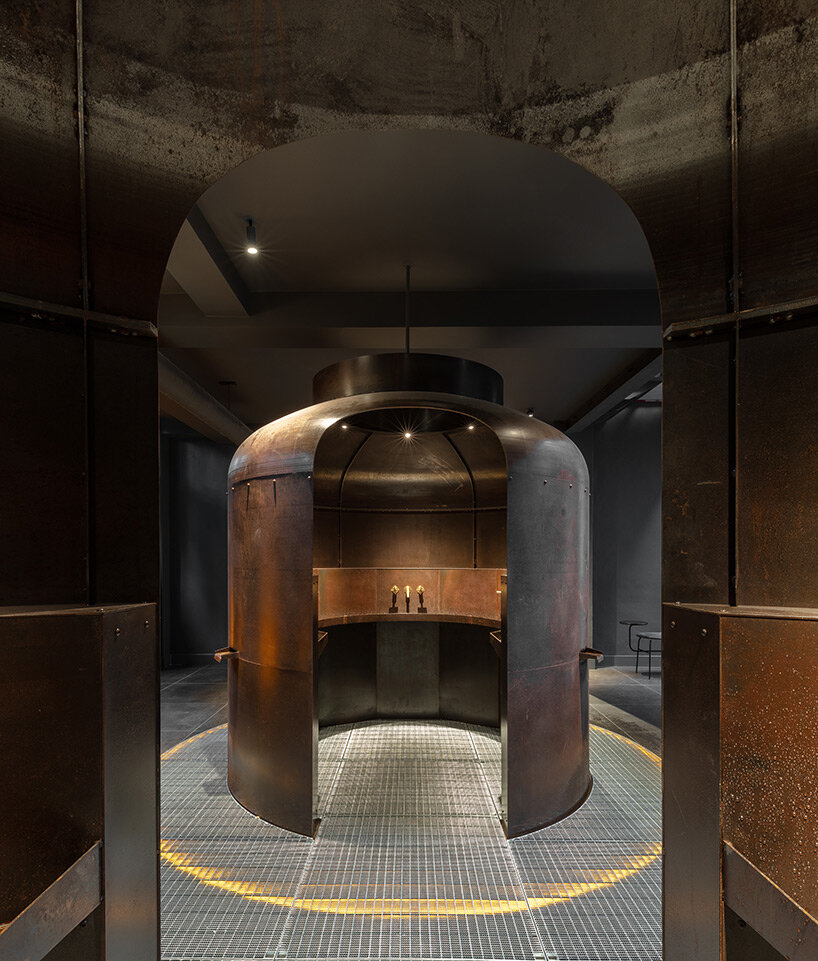 project information:
Last name: the market building
interior design : li hollow
design team: alex holloway, praveen paranagamage, emily mak, stefanie tao
Project Manager: constructive management
service provider: SLD built in the limited west
FF&E: menu space
structural engineer: luck and clark
MEP Engineer: david webb associates
staircase engineer: webb yates
customer: coal stream
site: 72-82 Rosebery Avenue, London
custom-made brassware: bard and brazier
custom carpentry: bard and black wood
custom cast iron: FSE Foundry
lighting: phos
cast resin panels: polkima molded composites
custom ironwork: steel and shape
stone staircase: the stonemasonry company
myrto katsikopoulou I design boom
Jan 11, 2022