BPPL Listed in Forbes' 200 'Best Under a Billion' Ranking in Asia | Print edition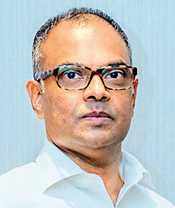 Views) :

BPPL Holdings PLC, one of the largest brush manufacturers in Southeast Asia and the largest plastic recycler in Sri Lanka equipped with one of only two factories in the world capable of creating polyester yarn directly to from recycled PET plastic flakes, has become the only Sri Lankan company to enter Forbes. Current list of the 200 "Best Under a Billion" in Asia.
Forbes this year evaluated more than 20,000 publicly traded companies in the Asia-Pacific region with revenues of less than US $ 1 billion and steady growth in earnings and results out of which only 200 were selected. The companies were selected based on a composite score incorporating their overall track record, BPPL said in a press release.
A leader in sustainable businesses, offering a solution to the waste management problem in Sri Lanka, BPPL recycles more than 360,000 PET bottles per day into polyester yarns and monofilaments. It has recycled more than 380 million bottles since the start of its recycling operations in 2011.
BPPL, through its wholly owned subsidiaries, Eco Spindles (Pvt.) Ltd and Beira Brush (Pvt.) Ltd, exports recycled polyester yarn, monofilaments and professional and household cleaning tools to international markets , notably India, Bangladesh, Australia, New Zealand, United States, Canada and United Kingdom. The group also produces household cleaning brushes sold locally under the "Tip Top" brand.
After overcoming the hurdles related to the pandemic, the group closed the 2020/21 fiscal year with key improvements in all key financial indicators. BPPL's ​​consolidated revenue grew 31% year-over-year, while net profit after tax increased 23% year-over-year.
"To be recognized on an international platform like Forbes is a huge accomplishment and honor. COVID-19 imposed many challenges on us, but we refused to surrender and worked to achieve the goals we had set for ourselves as a group, "said the Managing Director and CEO of BPPL Holdings PLC, Dr Anush Amarasinghe, adding: "We are increasing the pipeline of product orders, diversifying our product line, expanding our market share by capturing new geographies and new customer segments.
BPPL Holdings PLC has also been one of the top performing stocks on the Colombo Stock Exchange (CSE) as there is growing and serious interest from overseas buyers.