Aldi's October 2021 products make holiday deli platters a snap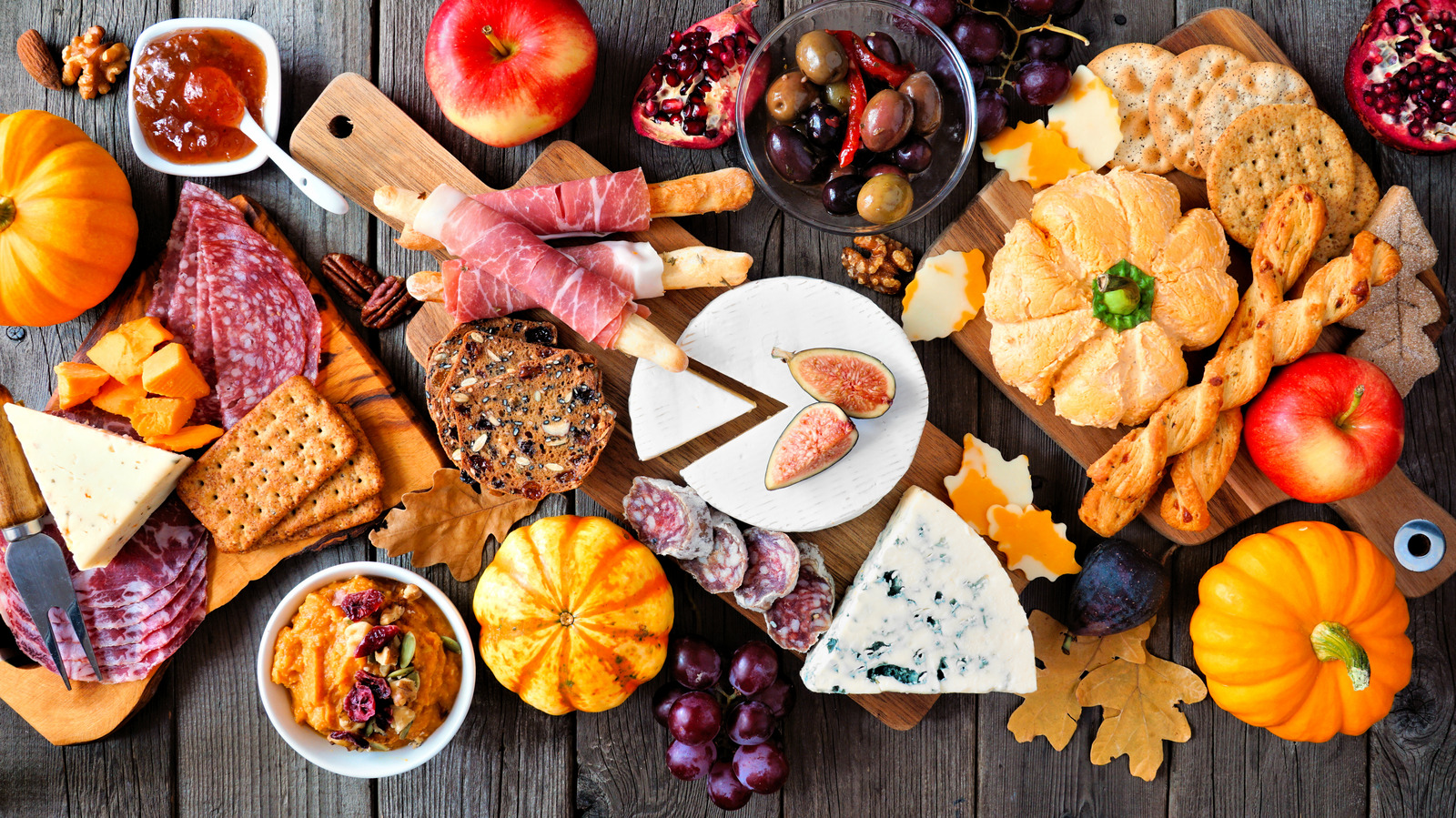 [ad_1]
Deli boards may be one of the hottest trends in home entertainment. When everyone had to take a break from restaurants in 2020, home entertaining intensified and people started asking for deli meats. Whether you're creating a dish for a holiday party or getting ready for a streaming night out, Aldi has a fantastic range of holiday-themed items to complete the tray of seasonal snacks you've always needed.
There are a few main things you should always remember when creating a charcuterie board. Food and Wine suggests starting with something pre-sliced ​​that adds salt and texture and combining it with something you slice yourself that will add a chewy texture, like cheese. Don't forget to add a spread for richness (Food & Wine recommends pâté or a vegetarian equivalent) and some surprising accents, whether with crunch, aroma, spice or sweetness. Finally, be sure to choose a holiday drink that pairs well with your salty spread.
And luckily for our readers, Aldi has ALL of these essentials ready to help you create your own special occasion foods – just check out these fresh new items to add to your range.
Scary Pumpkin Spice Wensleydale Cheese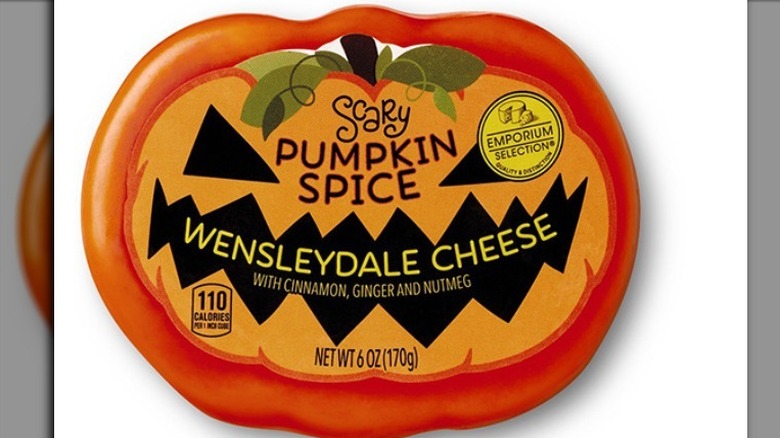 Aldi
Is Pumpkin Spice Too Overkill? The answer is certainly not if it's in this adorable packaging. Described as Scary Pumpkin Spice Wensleydale cheese, this 6-ounce item features notes of cinnamon, ginger, and nutmeg. Available October 13 for $ 3.99, this festive line also includes No Rest for the Wicked Wensleydale with Strawberry and Prosecco, a Freaky Franken Sage Derby, and a Bat Knit Crazy Cheddar variety – Aldi is known for their festive cheese options, after all.
White Stilton cheese with purple cranberries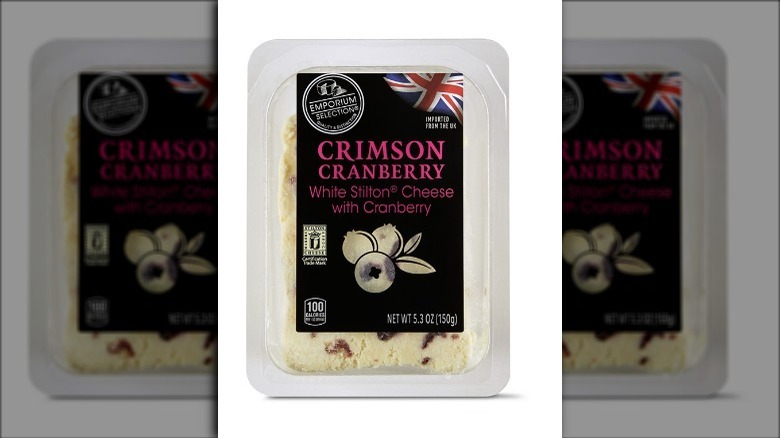 Aldi
Cranberry cheese is a holiday staple, and Aldi doesn't disappoint with its British-inspired Crimson Cranberry White Stilton Cheese by Emporium Selection. Available October 15, the cheese is sold in 5.3-ounce blocks for $ 3.29. Check out the full fall range of British-inspired cheeses with Masquerade Mango (a white Gloucester with flavors of mango and ginger), Blue Stilton and Double Gloucester with added onion and chives.
Grilled crostini toast with garlic and herbs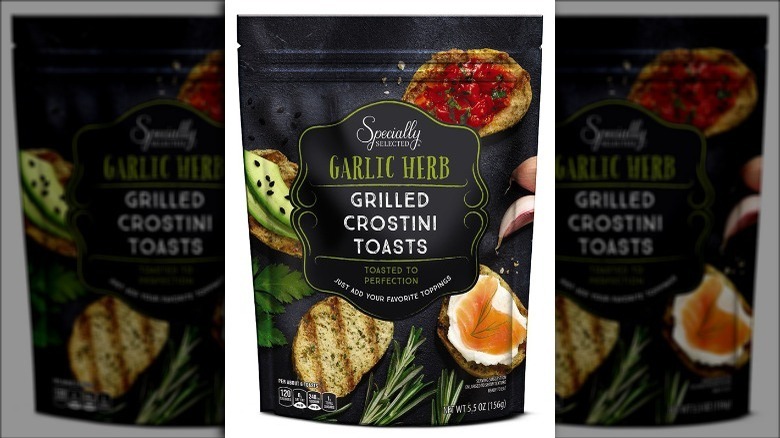 Aldi
Why grill your own crostini when you can ask Aldi to do it for you? These specially selected Garlic and Herb Grilled Crostini Toasts can be found on October 15 for $ 2.99 per 5.5-ounce bag. If garlic and herbs aren't the vibe you're looking for, you can also go for a sea salt flavor, but either way, you'll get perfectly sized portions with these attractive grill marks and minimal effort. .
Red Pepper Fruit Spread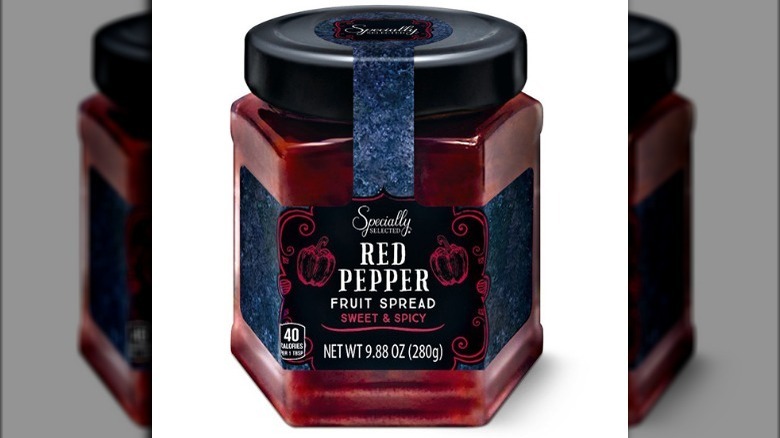 Aldi
No deli board is complete without a spread, and this red pepper option hits every flavor point on your palate. Sweet and spicy, this Specially Selected red pepper spread pairs perfectly with fine cheeses. This spread, which comes in a 9.88-ounce jar for $ 1.99, hits Aldi stores on October 15. If the sweet doesn't appeal, a salty spread option is also making its debut, in the form of onion chutney.
dried mission figs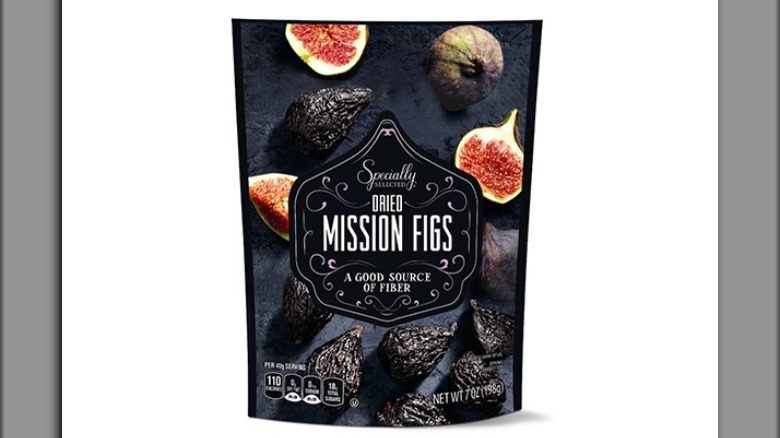 Aldi
Specially selected mission figs will add a fruity and sophisticated accent to your meats and cheeses. Available October 15, these 7-ounce bags of dried figs sell for $ 1.95. Naturally sweet, these figs are also a good source of fiber, allowing you to add a guilt-free option to some holiday craze. If figs aren't your favorite, consider another type of dried fruit.
Platter of assorted sliced ​​meats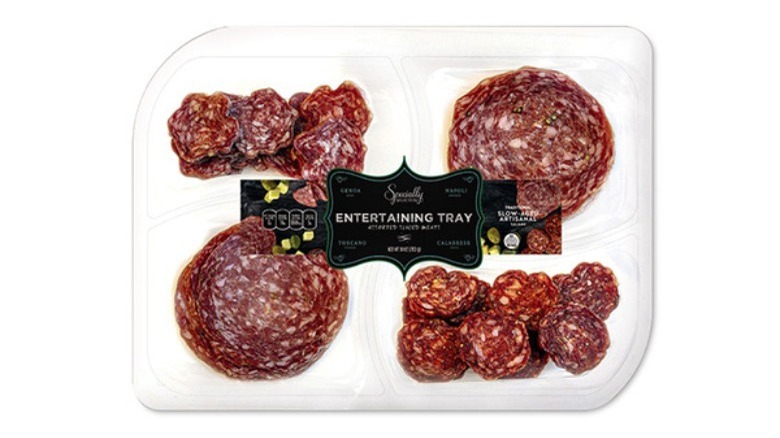 Aldi
Star of the show for some, and a must for others, sliced ​​meats are found on almost all charcuterie boards. Starting October 15, Aldi will be offering Sliced ​​Meat Platters for $ 9.99, perfect for all your entertainment needs. For your next deli creation, try a selection like an assortment of dried salami, alternate calabrese and pepperoni, or add prosciutto, another popular option.
Rosemary Marcona Almonds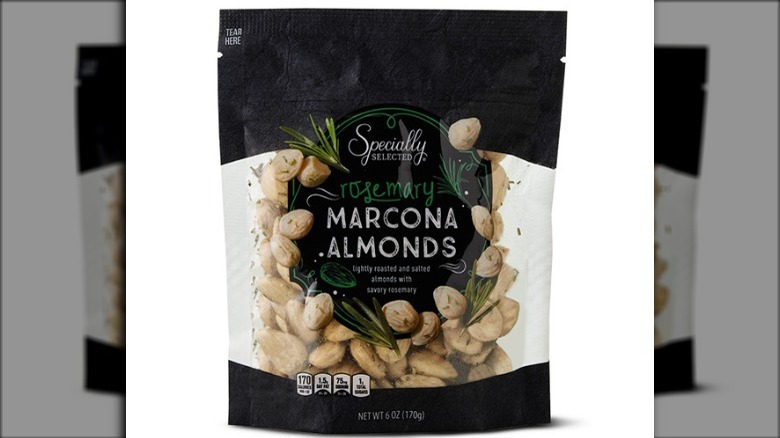 Aldi
A treat for everyone, almonds and other nuts are often included on a charcuterie board. Marcona almonds, a gourmet almond cultivated in Spain, add a little something extra. Try these Specially Selected Rosemary Marcona Almonds. Find a 6-ounce bag for $ 4.99 at Aldi starting October 15. Not a fan of rosemary? These almonds are also available in sea salt.
Goat's milk brie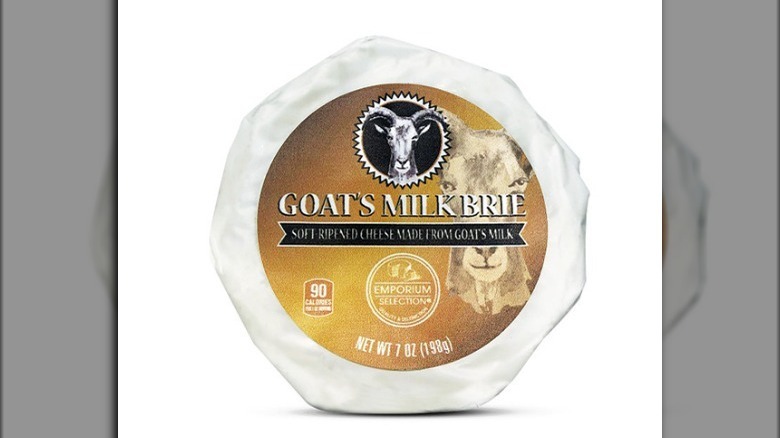 Aldi
Brie is always a priority when thinking of fine cheeses. This artisanal goat's milk brie by Emporium Selection is available October 15 at $ 3.89 for a 7-ounce wheel. You can also enjoy the richness of goat milk in Emporium Goat Cheddar, All Goat Cheese Bagel, and Truffle Goat Cheese. Whether your board needs a sliced ​​or spreadable item, a goat cheese option is available.
Olives stuffed with feta cheese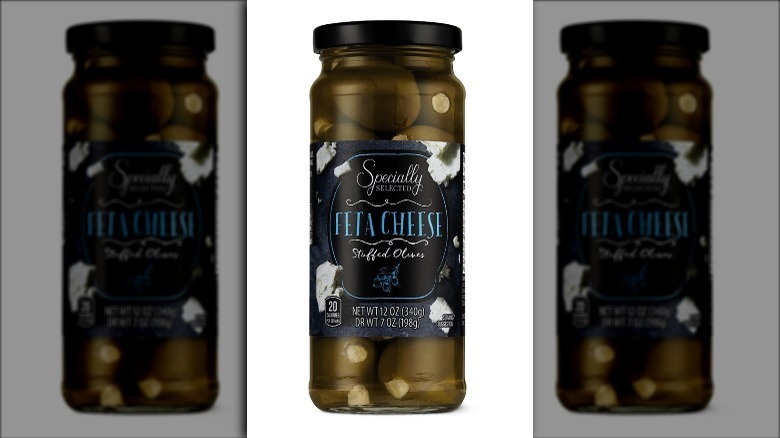 Aldi
Olives are amazing additions to a charcuterie board. Aldi wants you to try these selected specialty feta cheese stuffed olives. Starting October 15, you can get a 12-ounce jar filled with savory and cheesy delicacies. If you don't like feta, there are also varieties made with jalapeño and white cheddar at the same price.
[ad_2]