3 things that marked Eberflus in the week 8 loss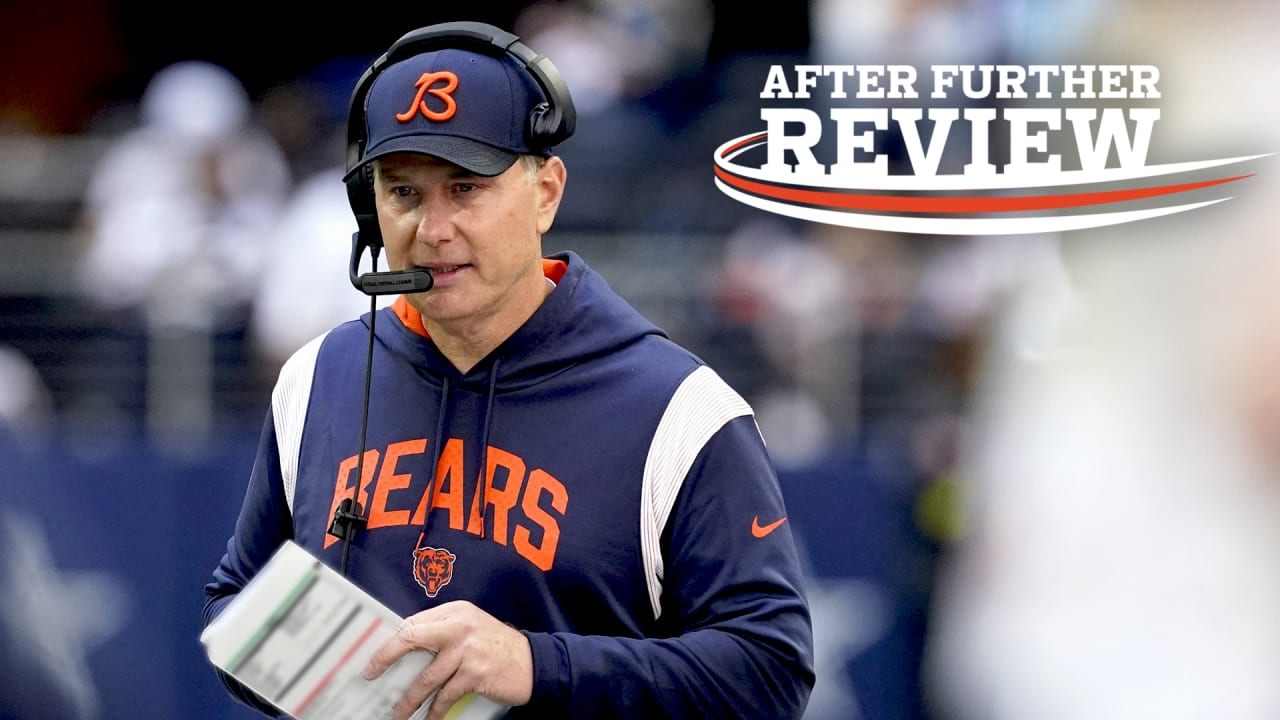 (2) While the Bears have been able to run the ball well all season, they continued to struggle to defend the run Sunday in Dallas.
Despite starting running back Ezekiel Elliott sitting with a knee injury, the Cowboys rushed for 200 yards and four touchdowns on 29 carries, averaging 6.9 yards per attempt. Running back Tony Pollard rushed for 131 yards and three touchdowns on 14 carries.
"We need to improve the run defense," Eberflus said of a unit that ranks 31st in the NFL, averaging 156.0 yards per game.
Pollard had TD runs of 18, 7, and 54 yards. His 54 yards gave the Cowboys a comfortable 49-29 lead early in the fourth quarter after the Bears moved closer to 42-29 on Fields' 10-yard pass to Cole Kmet.
The Bears defense struggled mightily on third down, allowing the Cowboys to convert 9 of 11 opportunities (81.8 percent) and into the red zone, giving up touchdowns on 4 of Dallas' 4 possessions inside 20.
"We have to improve situational football, third down and the red zone," Eberflus said. "But it's about growing. It's about growing and getting better at every position and then growing into that HITS principle. It obviously starts with the hustle and then the intensity to play your running gaps has to improve. That, for me, is what it really is, and that's the fundamentals and the technique of the coach and the players. We have to improve on that.
"We take the ball pretty well, but we have to improve some of it. There's good and bad in that; we just have to make sure we keep improving the bad."